Home / All Recipes / Japanese / 15 Minutes Zucchini Ponzu Soy Sauce
15 Minutes Zucchini Ponzu Soy Sauce
Summer is when zucchini is plentiful and cheap. If you need a super quick zucchini dish with not much fuss and minimal ingredients, do give this 15 minutes zucchini ponzu soy sauce recipe a try. This tastes super refreshing due to the citrus in the ponzu sauce.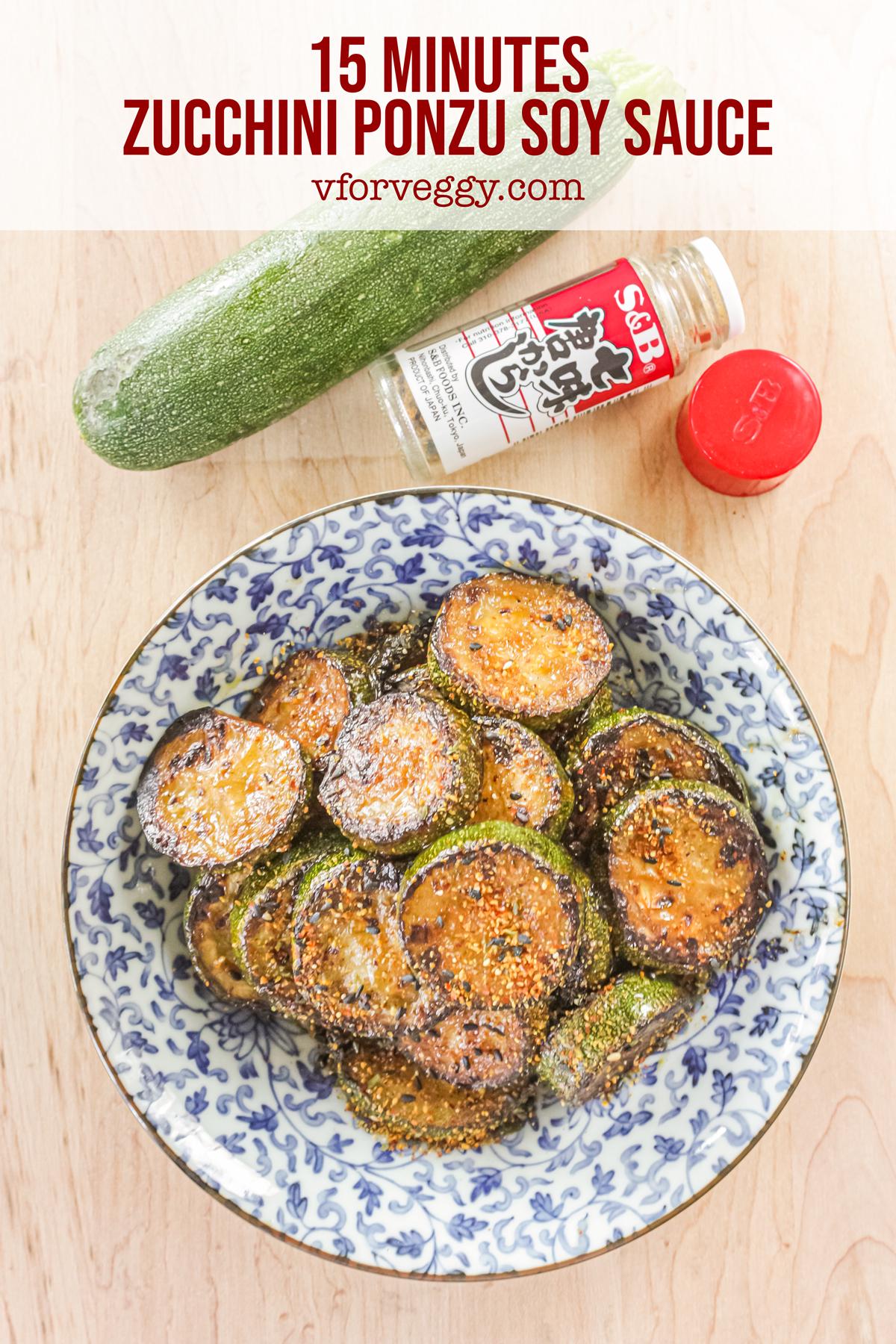 Ponzu Sauce
You need to give ponzu sauce a try at least once in your life. Anything that benefits with a bit of citrus (those dishes with lemon/lime), you can try substituting the citrus part with ponzu sauce, and voila it should taste pretty familiar but with a twist. For Japanese food lovers, you probably have tried this in grilled dishes and perhaps in one or two Japanese salad dressing.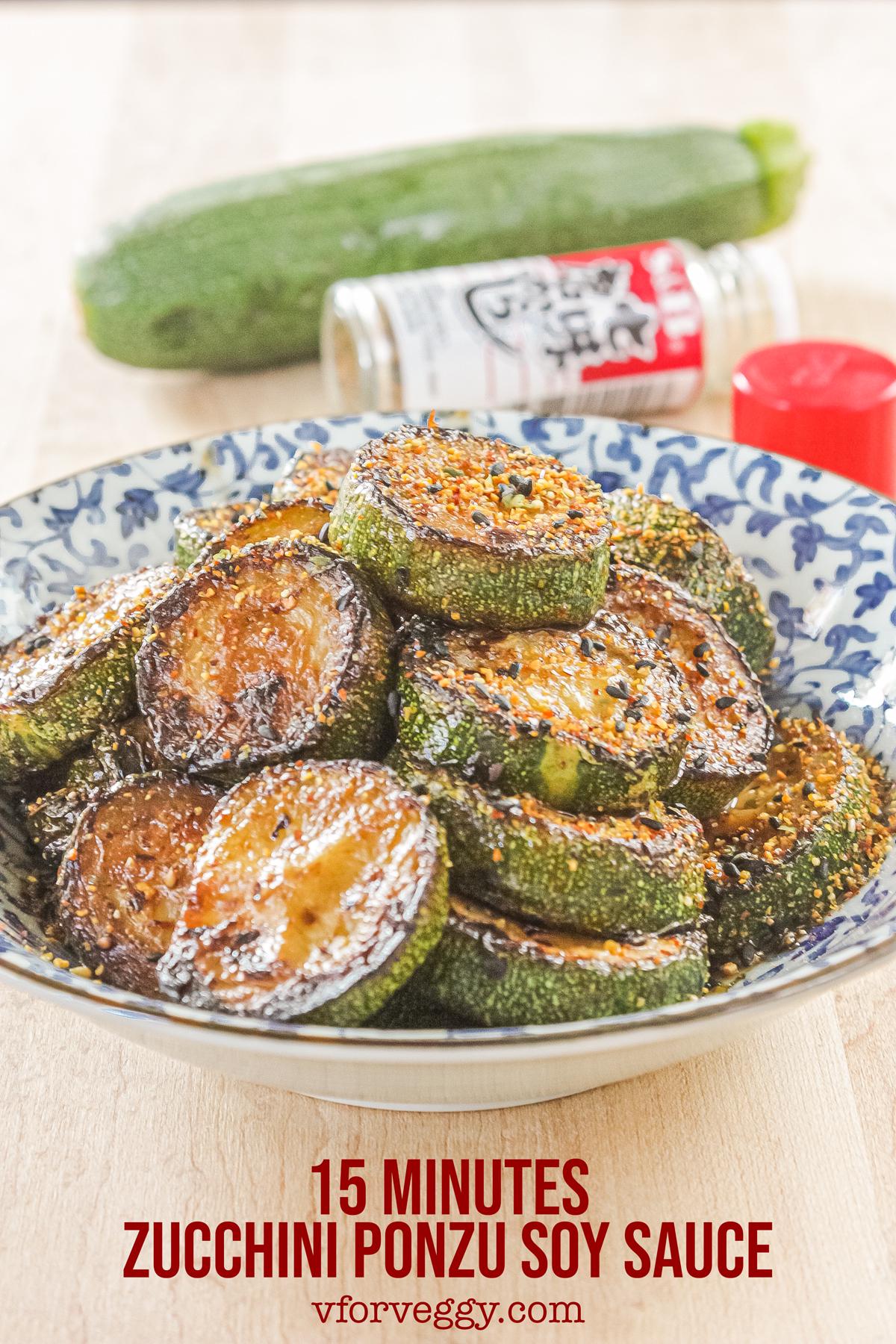 15 Minutes Zucchini Ponzu Soy Sauce
Ingredients
3 tablespoon oil
2 average size zucchini, cut into 1/2" rounds
3 tablespoon ponzu sauce
nanami togarashi (optional)
Instructions
Heat oil in a cast iron skillet/grill over medium high heat, add zucchini slices to hot pan, and cook until browned both sides.
Reduce heat to medium low, add ponzu sauce, stir and cook until fully absorbed into zucchini and the pan is dry.
Transfer zucchini to a serving plate and serve as is or with a sprinkle of nanami togarashi.