Home / All Recipes / Indonesian / Banana Spring Rolls
Easy banana dessert with only three ingredients: banana, spring roll wrapper, and coconut palm sugar. Serve as is, or with some ice cream and a cup of hot tea.
You only need three ingredients to make banana spring rolls: ripe saba bananas, palm sugar, and spring roll wrappers. With the three ingredients and 30 minutes in the kitchen, you should be able to whip up delicious desserts in no time at all. This dessert is called turon in the Philippines, and we call it lumpia pisang in Indonesian.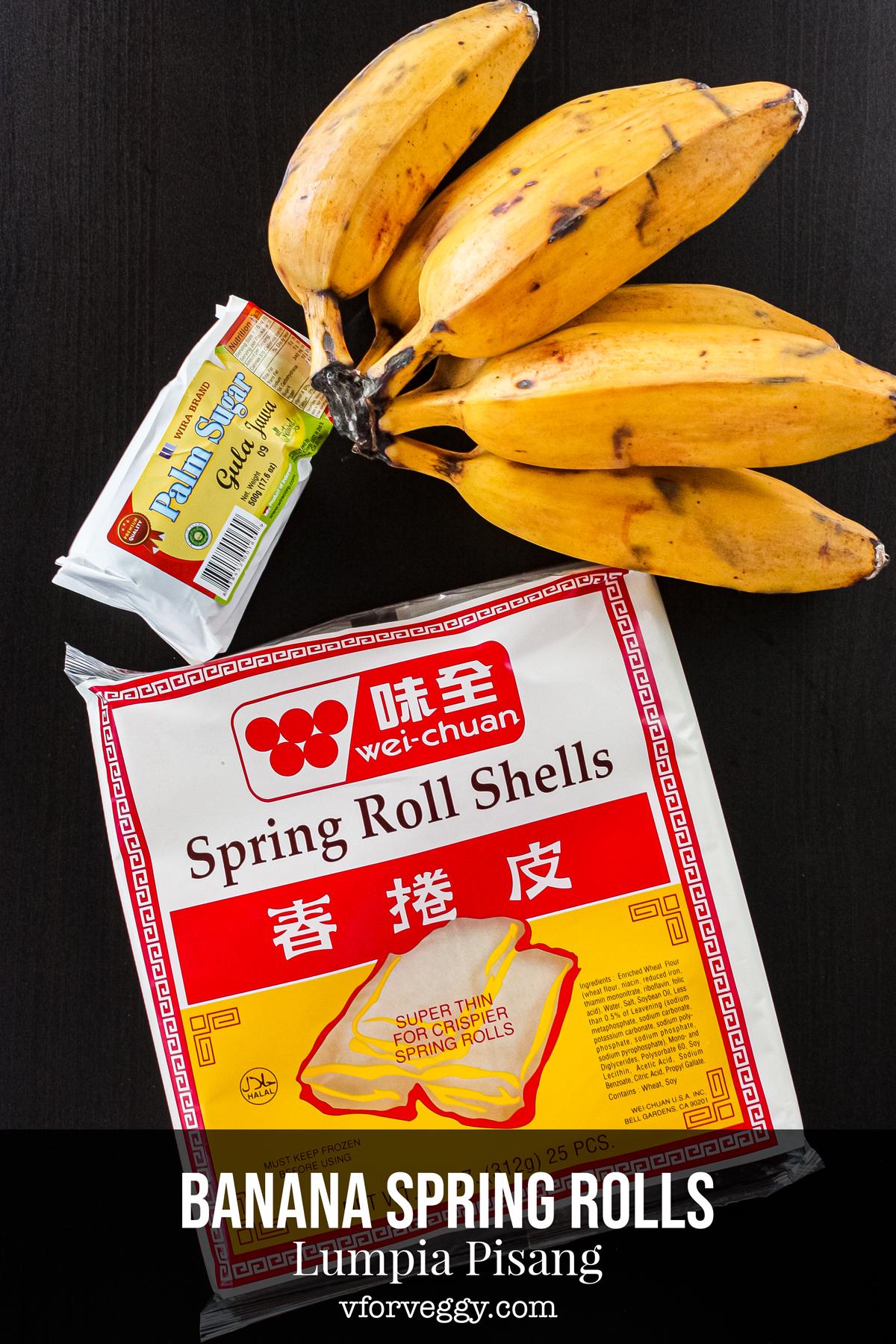 How to assemble/wrap banana spring rolls
To make each spring roll, you will need:
one spring roll wrapper,
half a saba banana, and
about half a tablespoon of palm sugar.
In case you have never ever wrap any kind of spring rolls before, I have a step by step shot on how to properly wrap your spring rolls.
You can see that at the third step it resembles an envelope, and just like an envelope, you dab some water at the triangular part to seal the spring rolls.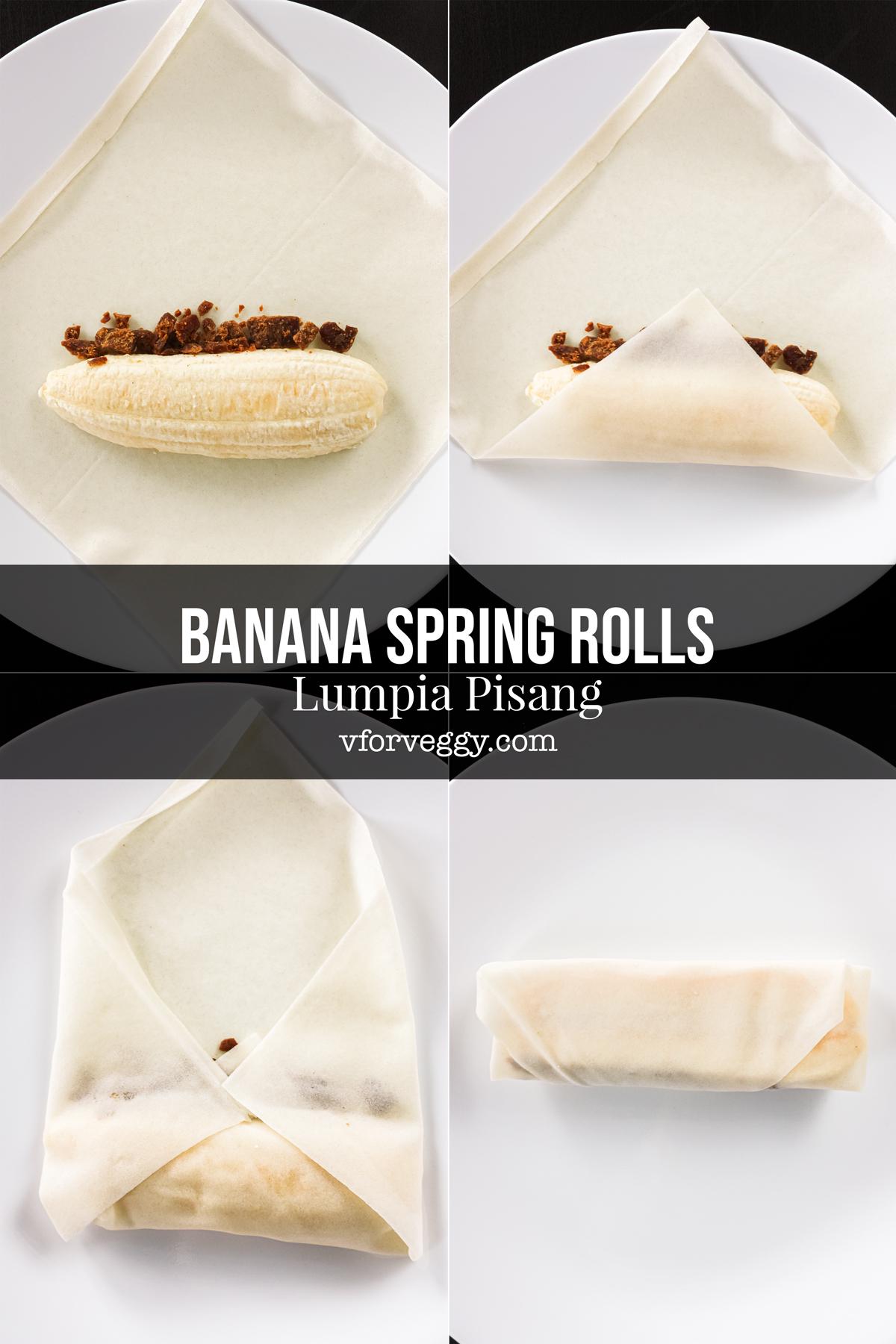 Pan-frying spring rolls instead of deep-frying
These spring rolls are traditionally deep-fried in hot oil, but I prefer to pan-fry them with half oil and half butter, about 3 tablespoons oil and 3 tablespoons butter, of course, the amount needed will largely depends on the number of spring rolls.
It doesn't take long to fry these, once the oil is hot enough, each side should take at most 2 minutes to turn crispy and golden brown.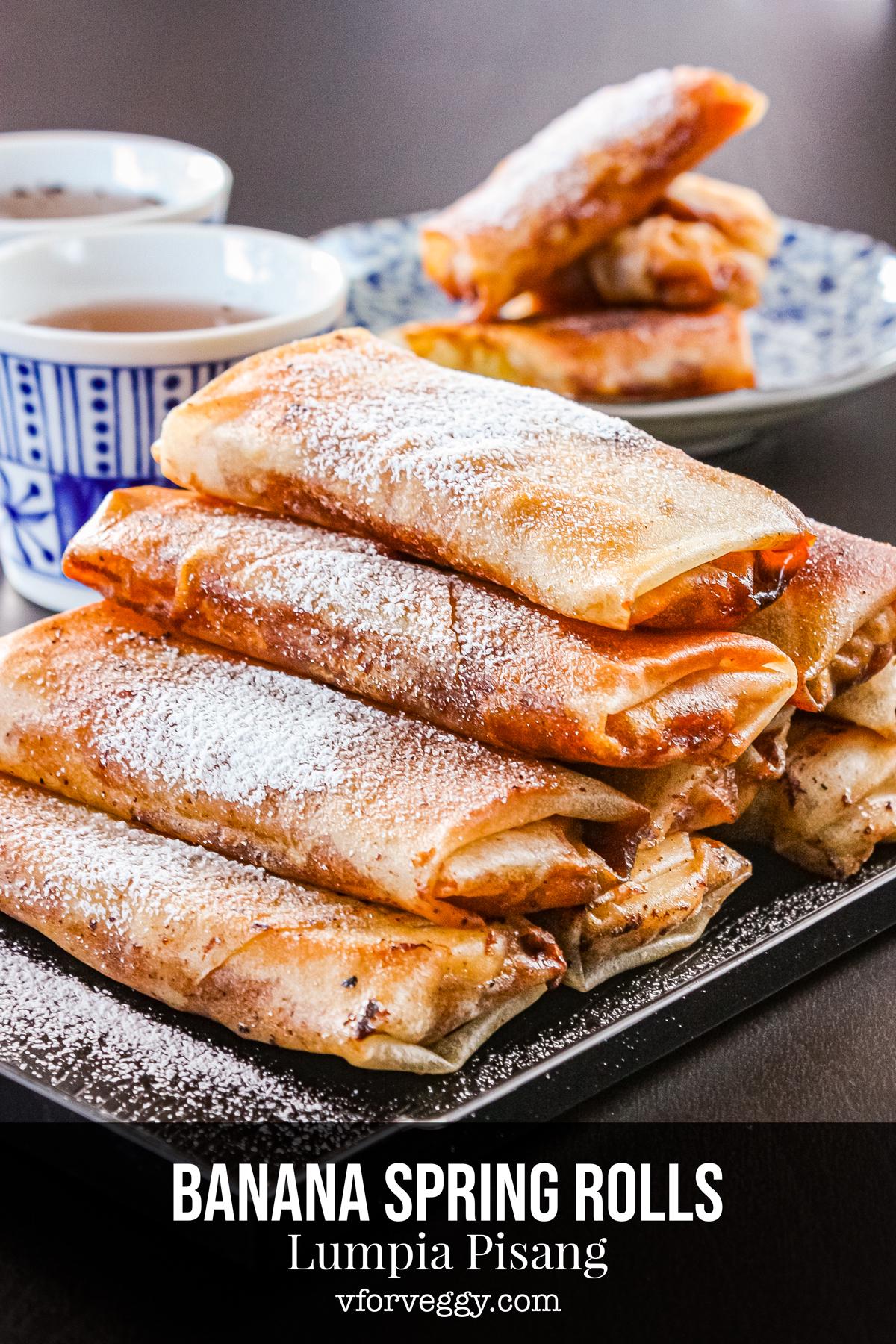 Best way to serve banana spring rolls
As with any kind of spring rolls, these are best served straight out from the pan. You can dust with some icing sugar if you want, but this is totally optional.
For a truly decadent treat, serve these with a scoop of your favorite ice cream. Also, a cup of unsweetened hot tea goes really well to balance the sweetness of the banana spring rolls.
Storing for later
If you don't plan to finish the spring rolls, don't dust the ones that you plan to save for later with icing sugar. To reheat cold spring rolls, you can either dry-frying them on medium heat in a frying pan, or put them in a toaster oven at 300 Fahrenheit for 3-5 minutes to crisp them.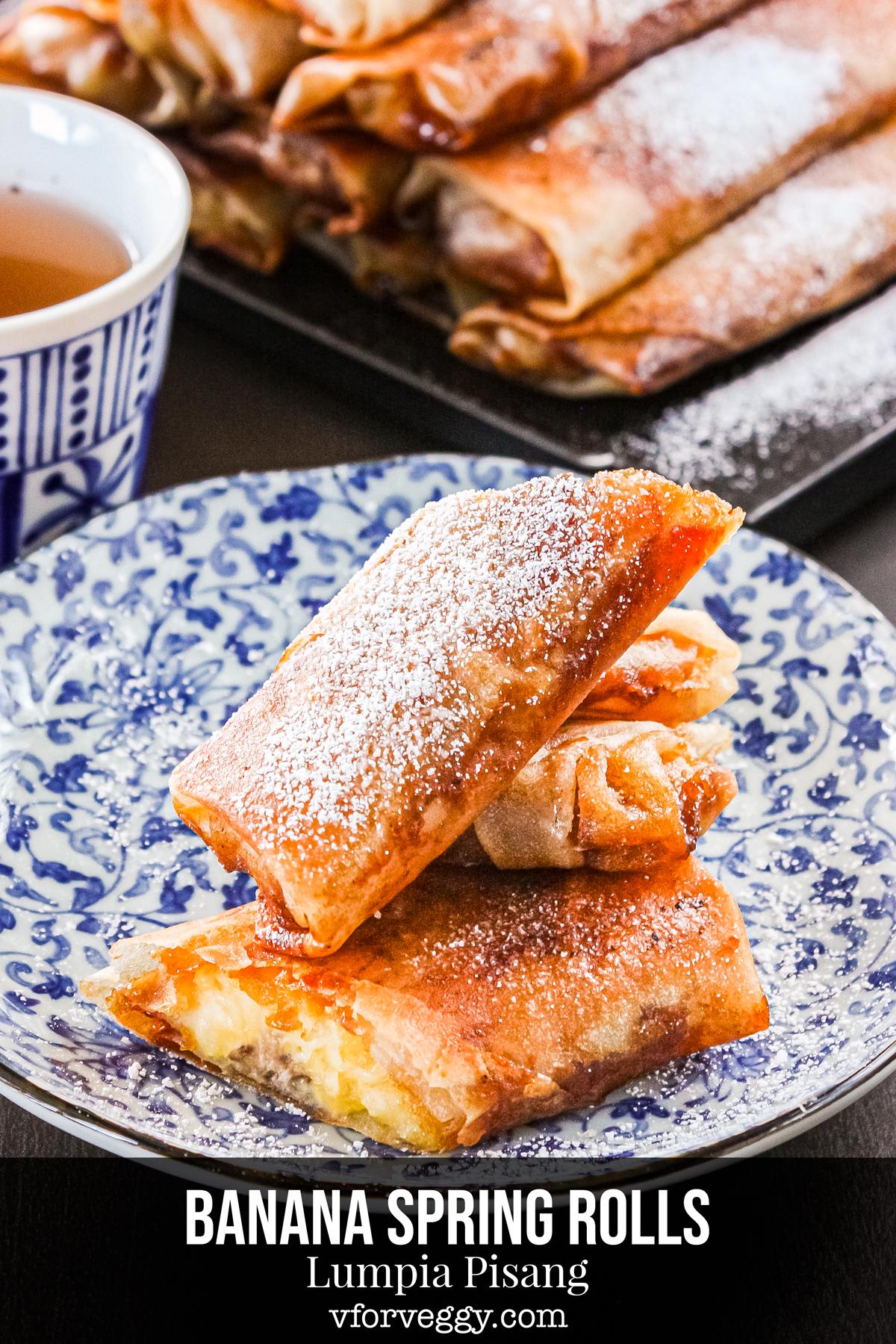 Banana Spring Rolls
5.0 from 15 reviews
Ingredients
12 spring roll wrappers
6 ripe saba bananas, cut each into 2 halves lengthwise
6 tablespoon palm sugar
3 tablespoon oil
3 tablespoon butter
icing sugar (optional)
Instructions
Wrap half saba banana and half tablespoon palm sugar in each spring roll wrappers, seal with water.
Heat oil and butter in a frying pan over medium heat. Fry spring rolls until golden brown and crispy, about 2 minutes per side.
Serve immediately with a dusting of icing sugar.