Home / All Recipes / American / Glazed Baby Carrots
Baby carrots, butter, sugar, and water are all you need to make this easy glazed baby carrots. This recipe is really easy since you just add all ingredients at once to your frying pan (or skillet), boil, and simmer until carrot is tender (to your likeness, of course). Then boil vigorously to reduce the sauce into a shiny glaze. The results is a beautiful looking carrot dish that you can pair with all sort of your main dish.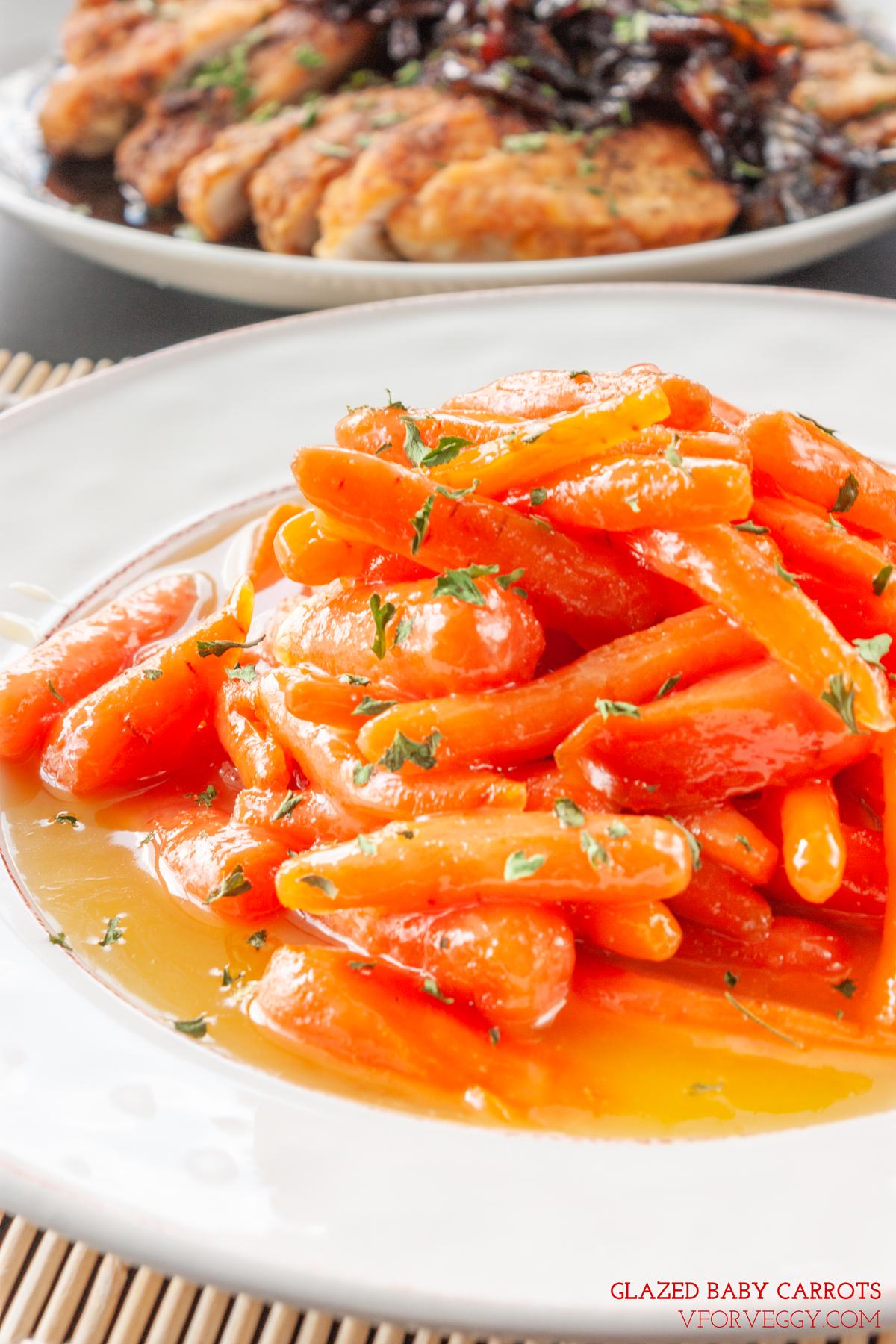 The sugar substitution
If you want variation, instead of sugar, try using the same amount of brown sugar, or honey, or maple syrup. You may find out that you prefer one kind of sweetener to the other, but sugar is the most basic recipe of all.
Glazed Baby Carrots
5.0 from 1 reviews
Ingredients
1 lb (450 gram) baby carrots
4 tablespoon butter
4 tablespoon sugar
enough water to cover the carrots
Instructions
Place carrots, butter, and sugar in a pan. Then, add enough water to cover the carrots. Turn the heat on to a medium-high and bring to a boil.
Reduce heat to a simmer and cook for 15 minutes, or until the tender and only slightly crispy.
Turn the heat to high, and cook until the sauce is reduced and glaze the carrots.
Turn off heat, transfer to a serving dish and serve immediately.