Home / All Recipes / Chinese / Green Bean and Egg Stir Fry
Green Bean and Egg Stir Fry
Often times I find that I lack just one more side dish to go with my meal, and this quick and easy green bean and egg stir fry is one of my favorite side dish for this occasion. With only three ingredients, green beans, eggs, and garlic, anyone can easily add another side dish under 20 minutes if you work fast :)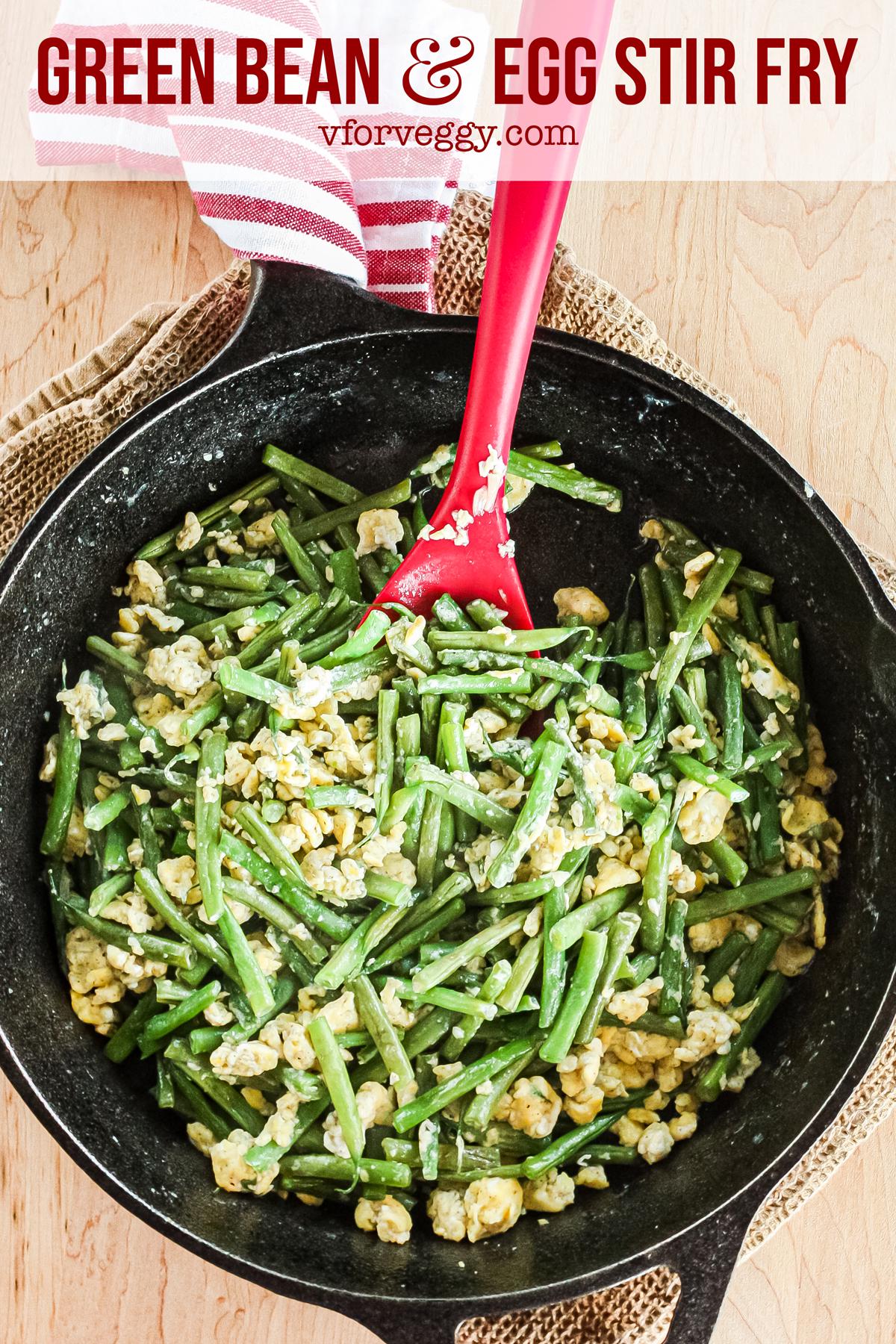 If you visit Asian markets and you see beautiful snake beans, you can substitute green beans with snake beans as well. When I was still a child, this is one of the dish that my grandma often prepared for me and my brothers. We can easily eat this with white rice and some kecap manis. For a more grownup taste, you can add sliced jalapeno or serano chili. And if this is prepared for non vegetarians, try adding some ikan teri (tiny Asian anchovies) or small prawns for additional umami.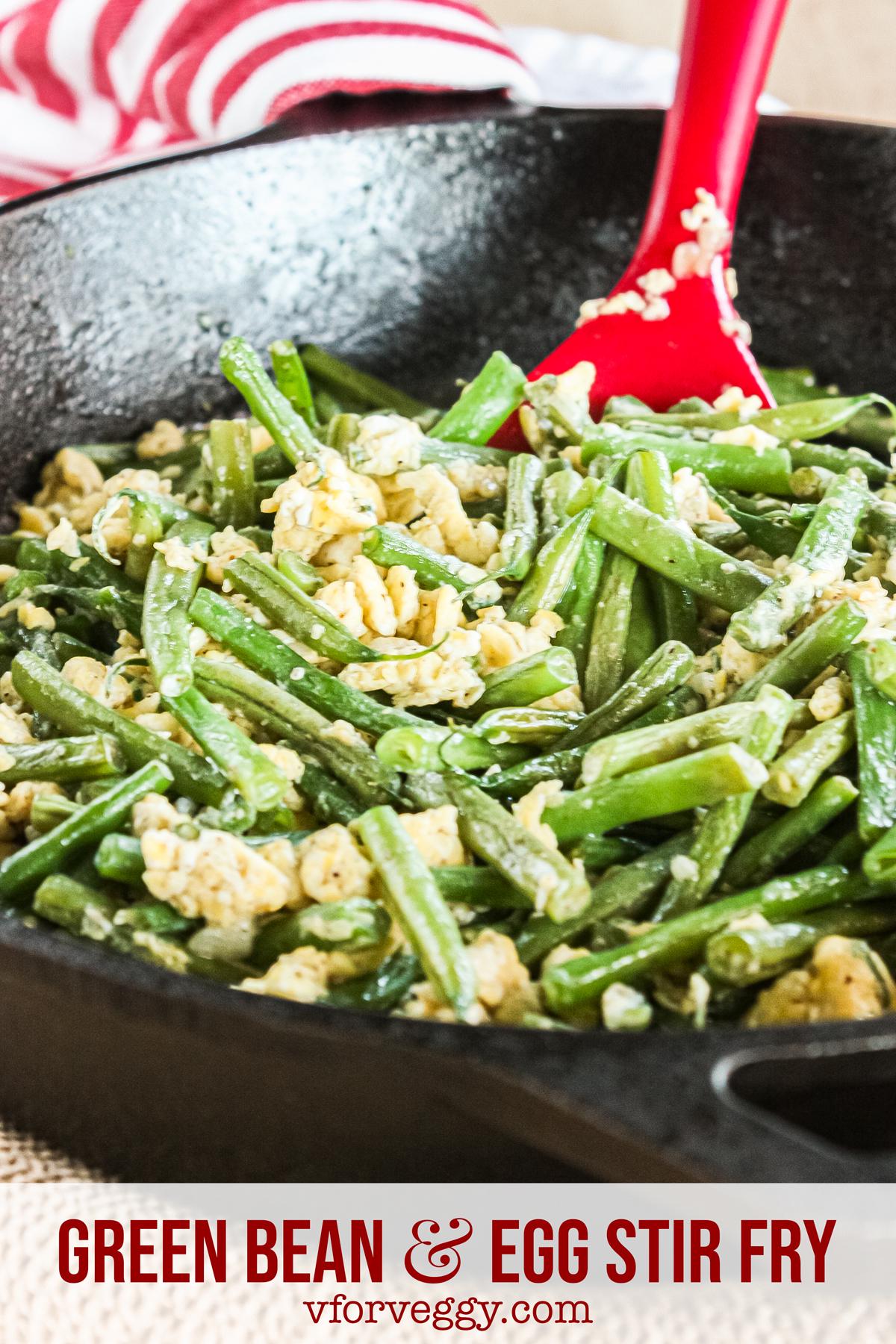 Green Bean and Egg Stir Fry
5.0 from 3 reviews
Ingredients
3 tablespoon oil
4 cloves garlic, minced
300 gram green beans, cut int 1 inch sections
4 eggs, lightly beaten
1/4 cup water
1 teaspoon salt
1 teaspoon sugar
1/2 teaspoon ground white pepper
Instructions
Heat oil in a skillet/frying pan on medium high heat.
Sauté garlic until fragrant, about 2 minutes. Add green beans, stir, cook for 2 minutes.
Add beaten eggs, stir so there are no big lumps, about 30 seconds.
Add water, salt, sugar, and white pepper. Mix well. Cook until all water has evaporated. Serve immediately.