Home / All Recipes / American / Grilled Corn Salad
Summer means lots of grilled corn, and it is the perfect time to make some grilled corn salad. This salad is easy to put together, and tastes amazingly refreshing with a combo of zest and juice of both lime and lemon. Yup, using both citrus in this salad is surprisingly good. Of course, you can use just lime or just lemon, it's still be great, so don't worry about it.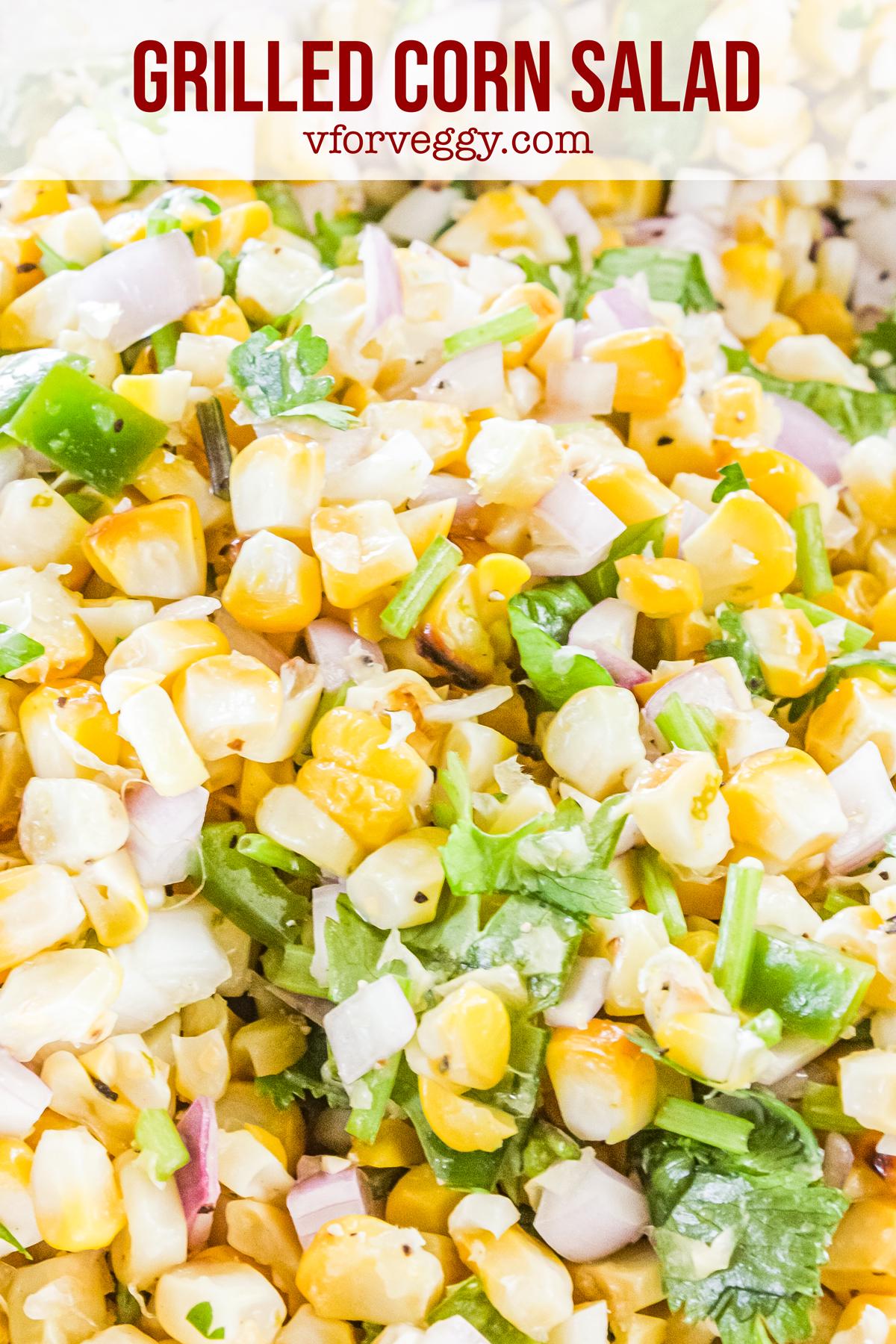 Start with some beautiful grilled corn
For the grilled corn, you can use my previously posted oven roasted grilled corn recipe. And you certainly can use your favorite grilled corn recipe. When you are not up to grilling and just want to boil some corn, feel free to do that as well. See, this salad is not fussy, but I definitely preferred using grilled corn, hands down.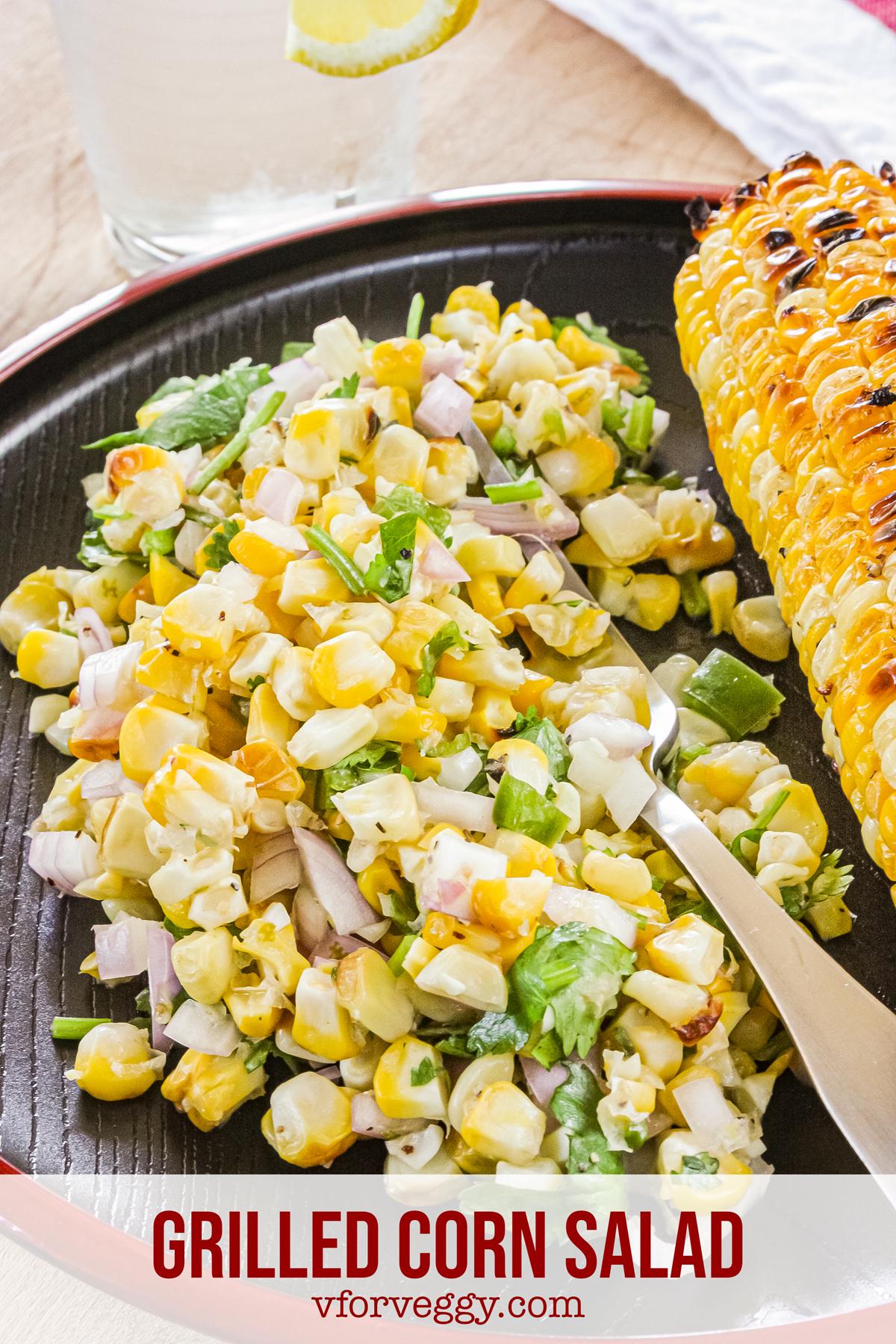 Prepare the rest of the grilled corn salad ingredients
When my cobs of corn are being grilled, this is usually the time I start to prepare the other ingredients. Like dice some shallots (I love shallots, but red onions work just as well), jalapenos, and Thai bird eye chilies (omit this chili if you want a milder salad), chop a handful of cilantro leaves, and zest and juice both lime and lemon. I place all these in a large mixing bowl, and usually I will have plenty of time to chill this in the fridge for a while.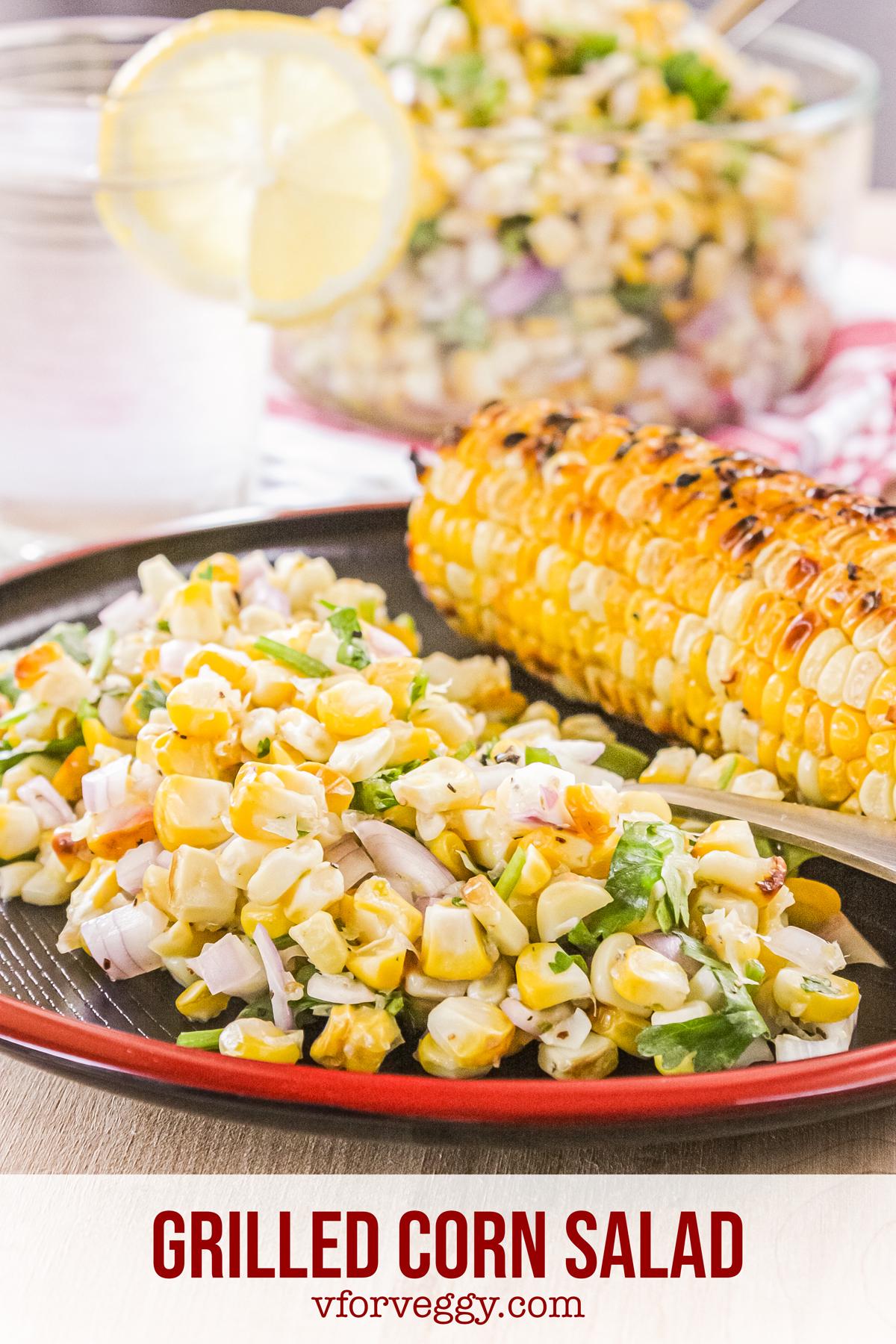 Mixed, chilled, and serve the grilled corn salad
Once the corn is grilled, let them cool for about 5-10 minutes until you can easily handle them. Then, stand each cob of corn (I use 4 cobs of corn total) in a mixing bowl, and cut the kernels off with a knife. Next, just combine grilled corn kernels with the shallot/cilantro/lime/lemon mixture. Finally, add some salt and pepper, and gently mix everything together. Done!
You can serve this grilled corn salad straight away, or you can chill it a bit and serve it cold. More importantly, since this salad doesn't use much greens, it won't look wilted, and are of course perfect for parties since you can make it ahead of time and just let it chill in the fridge.
Grilled Corn Salad
5.0 from 4 reviews
Ingredients
4 medium size grilled corn (recipe)
1 cup (~ 225 gram / 8 ounce) shallot (or red onion), diced
2-3 jalapenos, diced
2-3 Thai bird eye chilies (optional), seeded and diced
1/2 cup packed cilantro, chopped
juice and zest of 1 lime
juice and zest of 1 lemon
1 teaspoon salt, or to taste
1/2 teaspoon ground pepper, or to taste
Instructions
Grill 4 cobs of corn, and once cool enough to handle, cut the kernels off.
Mix together all ingredients together in a mixing bowl. Taste test, and adjust salt and pepper to your taste.
Serve immediately at room temperature, or chilled first in the fridge.
Notes
Prep time doesn't include the time needed to grill the corns.