Home / All Recipes / Japanese / Japanese Sweet Potato Pudding
Japanese Sweet Potato Pudding
Japanese sweet potato has a yellow color and with much firmer texture compared to American sweet potato/yam which has bright orange color and the texture is much softer.
Both types of sweet potato can be both used in savory and sweet dishes. If you can get a hand of Japanese sweet potato, do give this easy Japanese sweet potato pudding a try.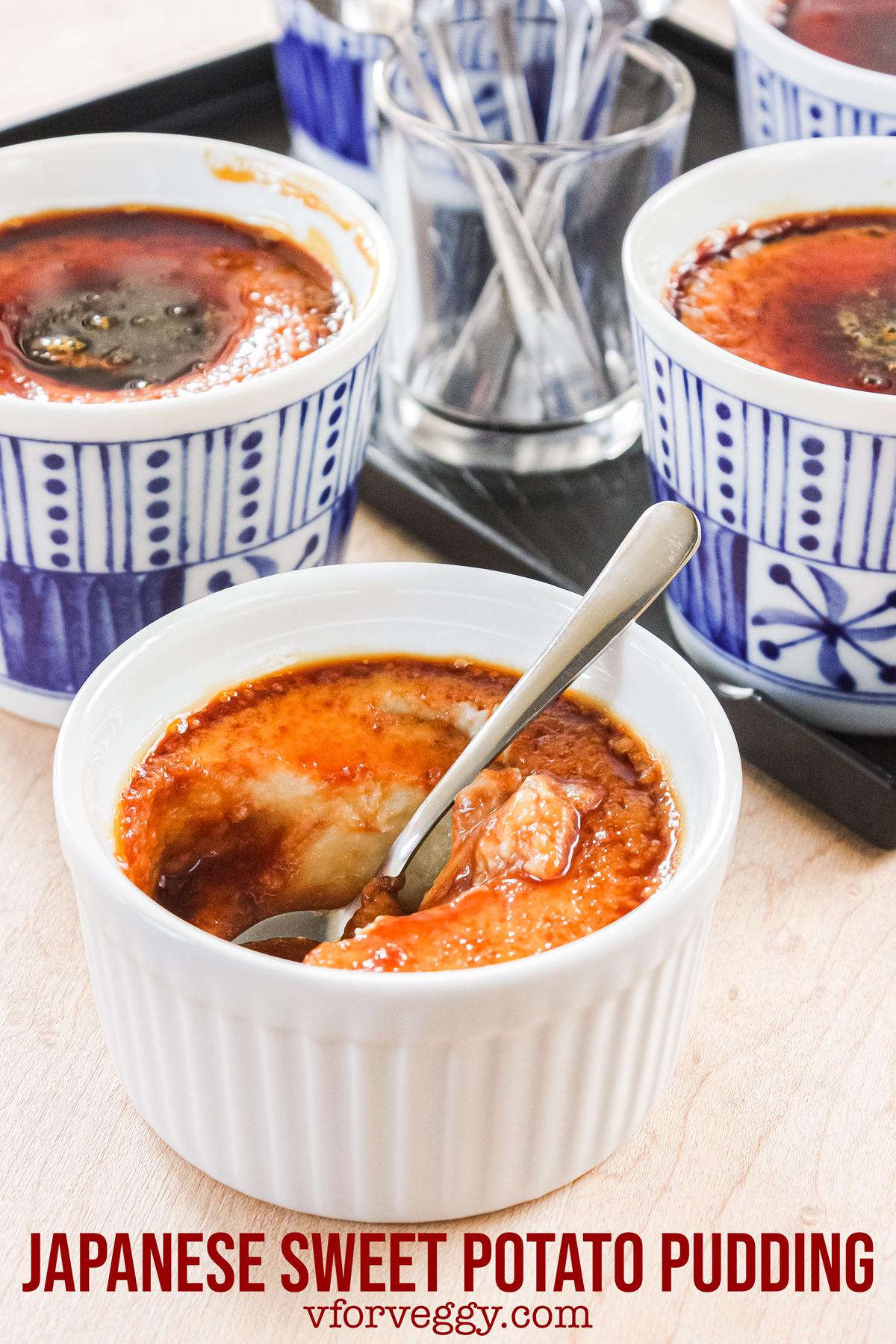 Pudding and Caramel Sauce
This pudding is made with a simple mixture of mashed Japanese sweet potato with egg, sugar, and milk.
The mixture is strained into ramekins and steamed over high heat to set the pudding.
The caramel sauce is easy to make and goes really well with the pudding, but you can always use maple syrup too if you wish.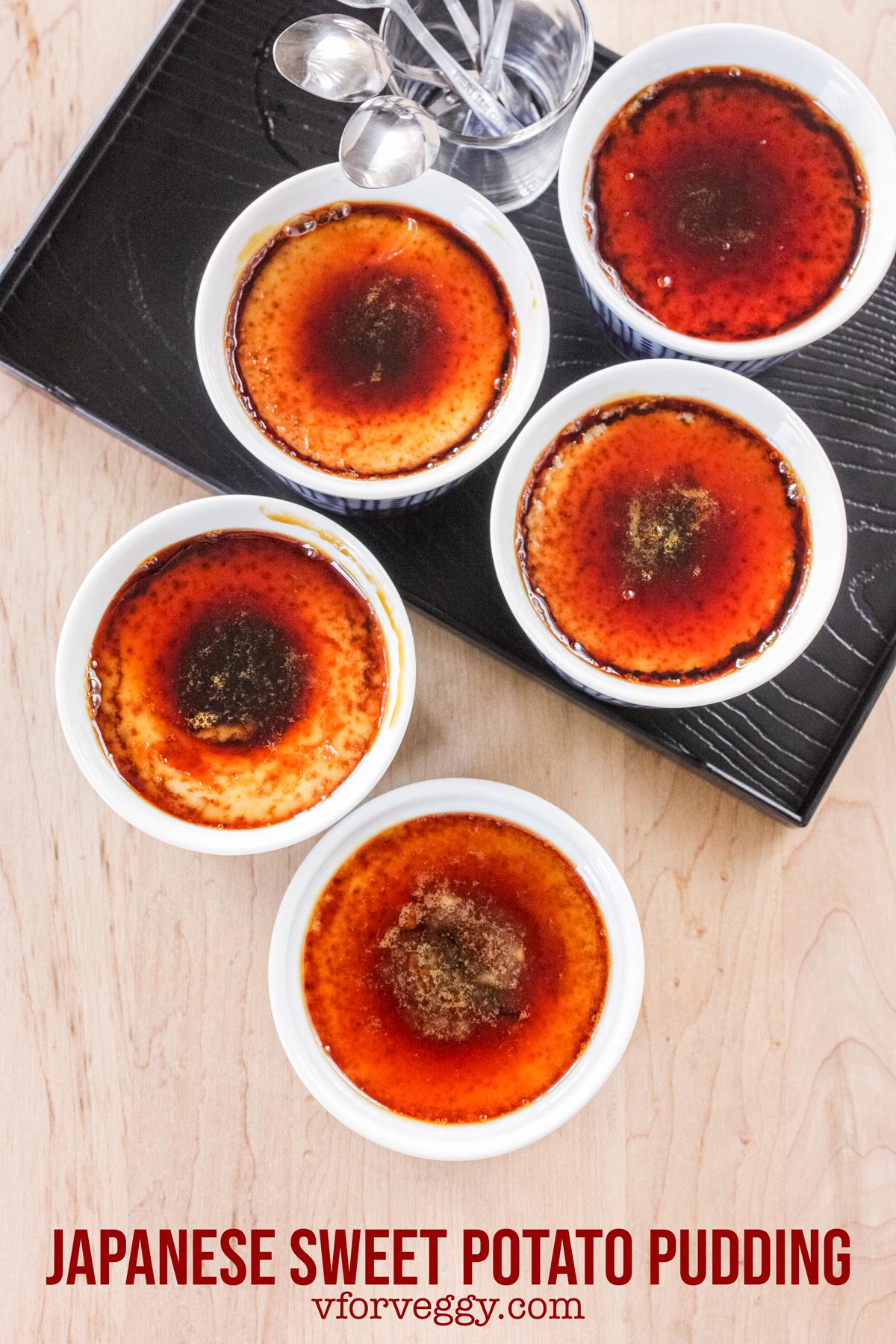 Japanese Sweet Potato Pudding
5.0 from 7 reviews
Ingredients
Japanese sweet potato pudding
1/2 lb (225 gram) peeled Japanese sweet potato
2 eggs
60 gram (~ 4 tablespoon) sugar
300 ml ( ~ 1 1/4 cup) milk
Caramel sauce
4 tablespoon sugar
4 tablespoon hot water, divided
Instructions
Japanese sweet potato pudding

Cut Japanese sweet potato into wedges, then boil with water in a pot until fork tender, and drain.
With a blender, puree together sweet potato, eggs, sugar, and milk.
Strain the sweet potato mixture into ramekins and cover each ramekin with aluminum foil.
Steam over high heat for 10 minutes. Turn off the heat, and let the sweet potato pudding rests for additional 10 minutes inside the hot steamer.
Remove the ramekins from the steamer and set aside to cool. You can chill the pudding in a fridge to speed up the process.

Caramel sauce

In a small sauce pot, boil together sugar and 2 tablespoon of hot water over medium high until toffee color (between light and dark brown).
Turn the heat off, remove the pot from heat sauce, and quickly add another 2 tablespoon of hot water into the pot and stir.
To serve, pour about a tablespoon of caramel sauce over each ramekin of sweet potato pudding.