Home / All Recipes / Indonesian / Kering Tahu Goreng - Spicy Tamarind Glazed Fried Tofu Sticks
Kering Tahu Goreng - Spicy Tamarind Glazed Fried Tofu Sticks
I miss Indonesian tempe so much, and one of the dish I miss the most is kering tempe. Tempe is not that hard to find nowadays, but it still is rarer than tofu. So instead of moping around when the craving for some kering tempe hits me, I make this kering tahu goreng - spicy tamarind glazed fried tofu sticks instead.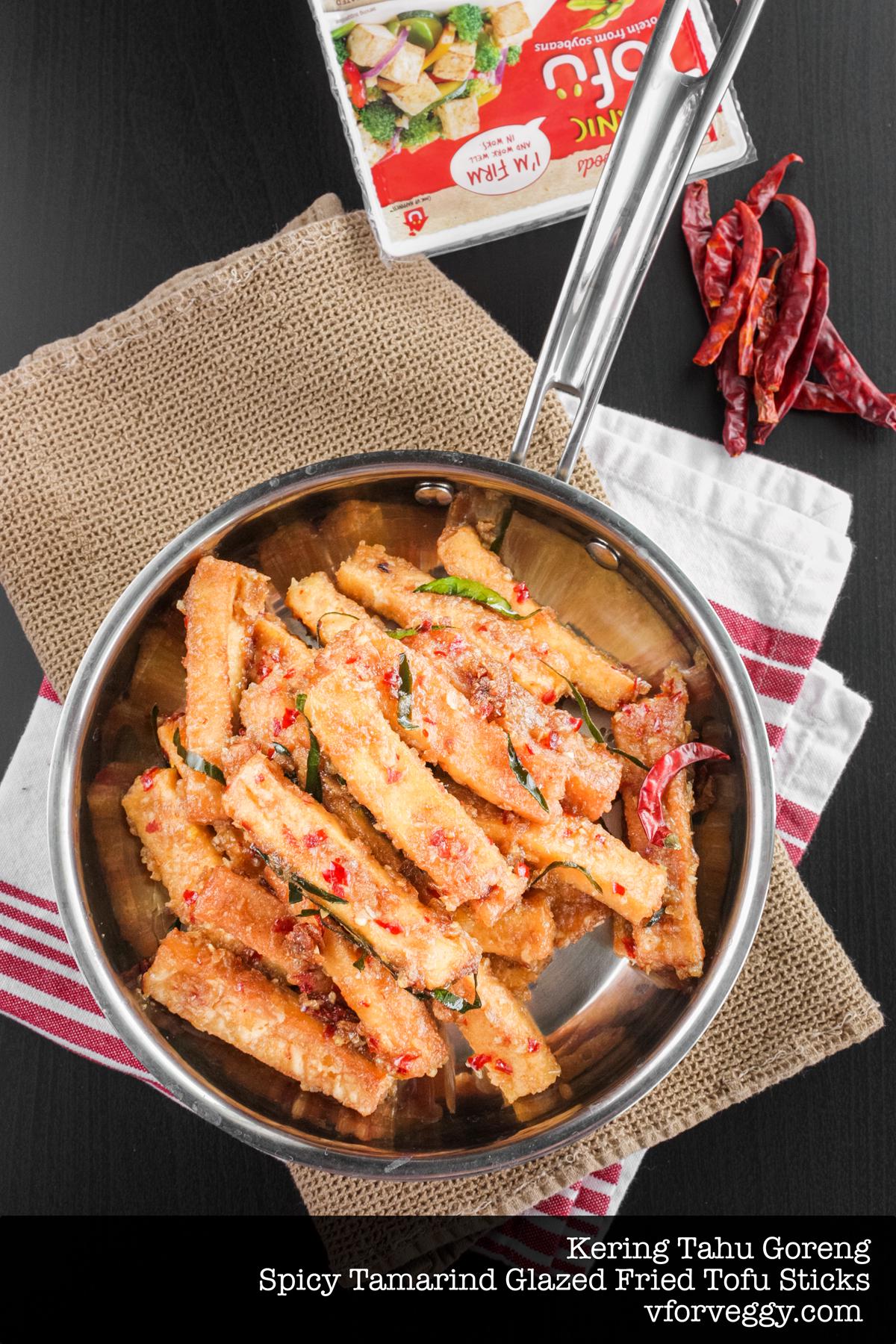 Paring down the herbs, but not the taste
Authentic kering tempe requires daun salam (Indonesian bay leaves) and fresh galangal. In this pared down recipe, I choose to omit these two more hard to find ingredients so it should be a much accessible recipe for most. If you happen to have those two ingredients at home, feel free to add them when making the sauce part. Specifically, add both daun salam (3-4) and galangal (1", bruised) in the 2nd step of the sauce portion. That said, the pared down recipe still tastes lip smacking good.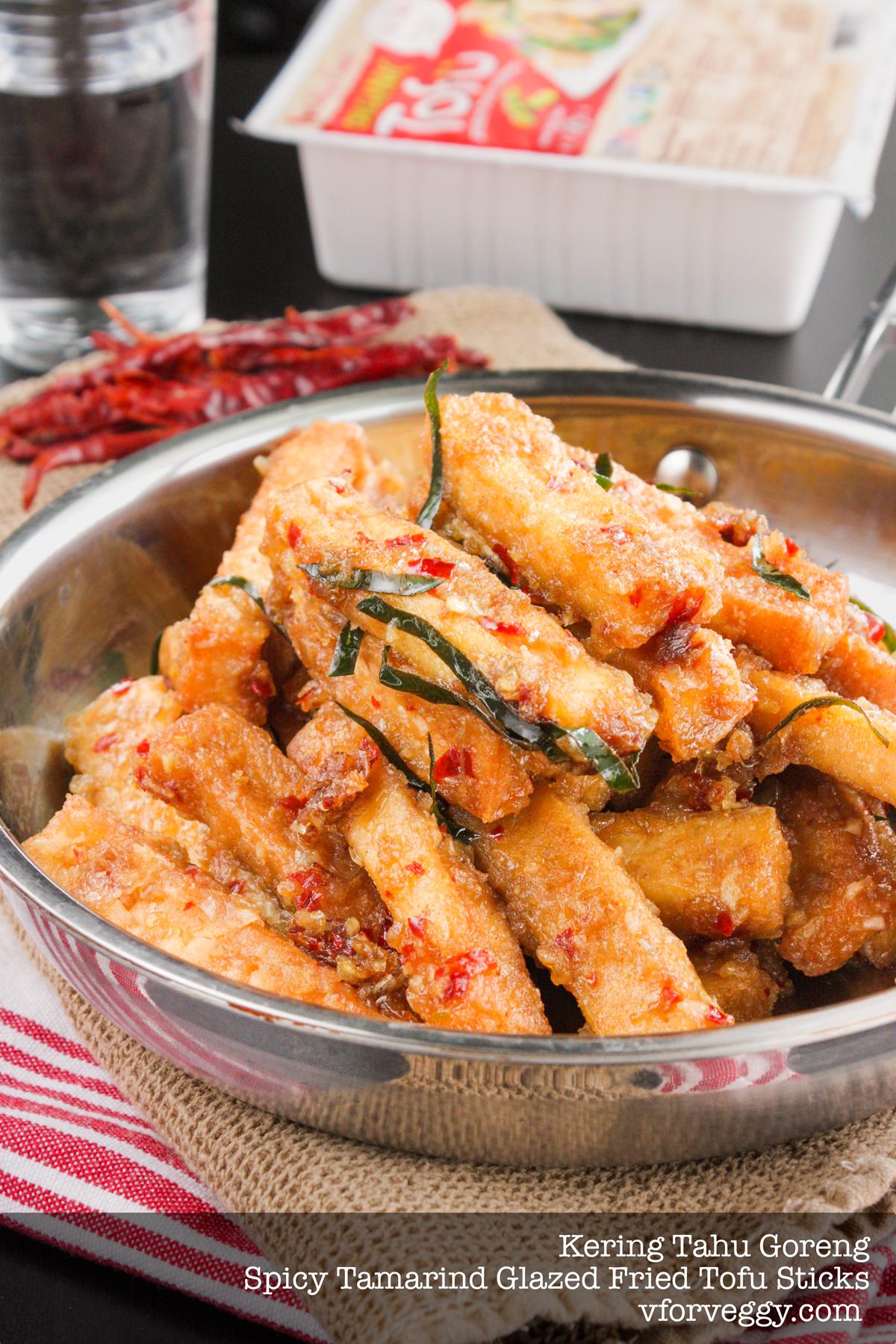 Kering Tahu Goreng - Spicy Tamarind Glazed Fried Tofu Sticks
Ingredients
Fried tofu sticks
2 block firm tofu (each 14 oz / 400 gram)
1 teaspoon salt
1 teaspoon ground coriander
all purpose flour, enough for dusting
oil, enough for deep frying
Spicy tamarind glaze
1/4 onion (~ 50 gram / 2 oz)
4 cloves garlic
5-10 Chinese dried red chilies, seeded
3 tablespoon oil
1 teaspoon salt
3 tablespoon brown sugar/palm sugar
tamarind juice (from 1 teaspoon tamarind + 3 tablespoon water, massaged and strained)
4 kaffir lime leaves, thinly sliced
Instructions
Fried tofu sticks

Press and drain tofu really well. Cut into sticks, season with salt and pepper, then coat each with all purpose flour.
Heat enough oil for deep frying. Once the oil is hot, deep fry tofu sticks until golden brown, and set aside.

Spicy tamarind glaze

Grind together onion, garlic, and dried red chilies into a paste.
Heat oil in a frying pan over medium high heat. Sauté onion/garlic/chili paste until fragrant, about 3 minutes.
Add in salt, brown sugar/palm sugar, and tamarind juice. Stir well, and cook until boiling.
Once the sauce looks thick, add in the fried tofu sticks and thinly sliced kaffir lime leaves. Gently toss until all the tofu sticks are coated with the spicy tamarind sauce.
Turn off heat, transfer to a serving plate, and serve with steamed white rice.