Home / All Recipes / Japanese / Miso & Black Sesame Seeds Cookies
Miso & Black Sesame Seeds Cookies
Today I am super excited to share this rather unusual cookies recipe with you guys. Meet miso & black sesame seeds cookies! This cookies are super easy to mix, shape, and bake beautifully. If you have a large batch of miso paste and feel a bit bored of just turning them into miso soup, definitely give this recipe a try :)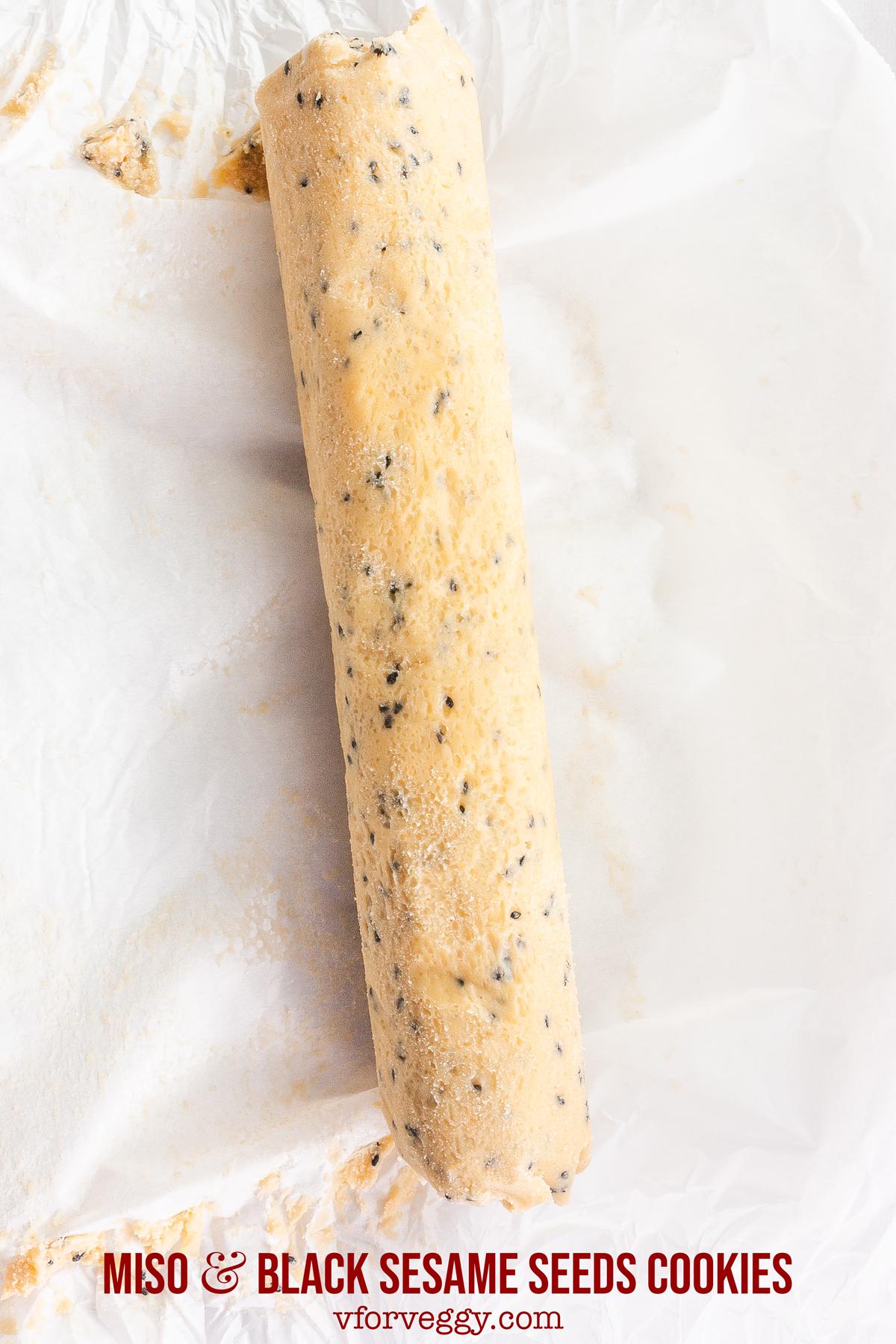 Shape, freeze, and cut
Once you finish mixing your cookie dough, you will realize that the dough is pretty soft. So be sure to transfer to a parchment paper and gently shape into a log. If you want a square or rectangle cookies, go ahead and shape accordingly. :D I only need to put the dough in the freezer for 30 minutes, and it is firm enough to cut cleanly.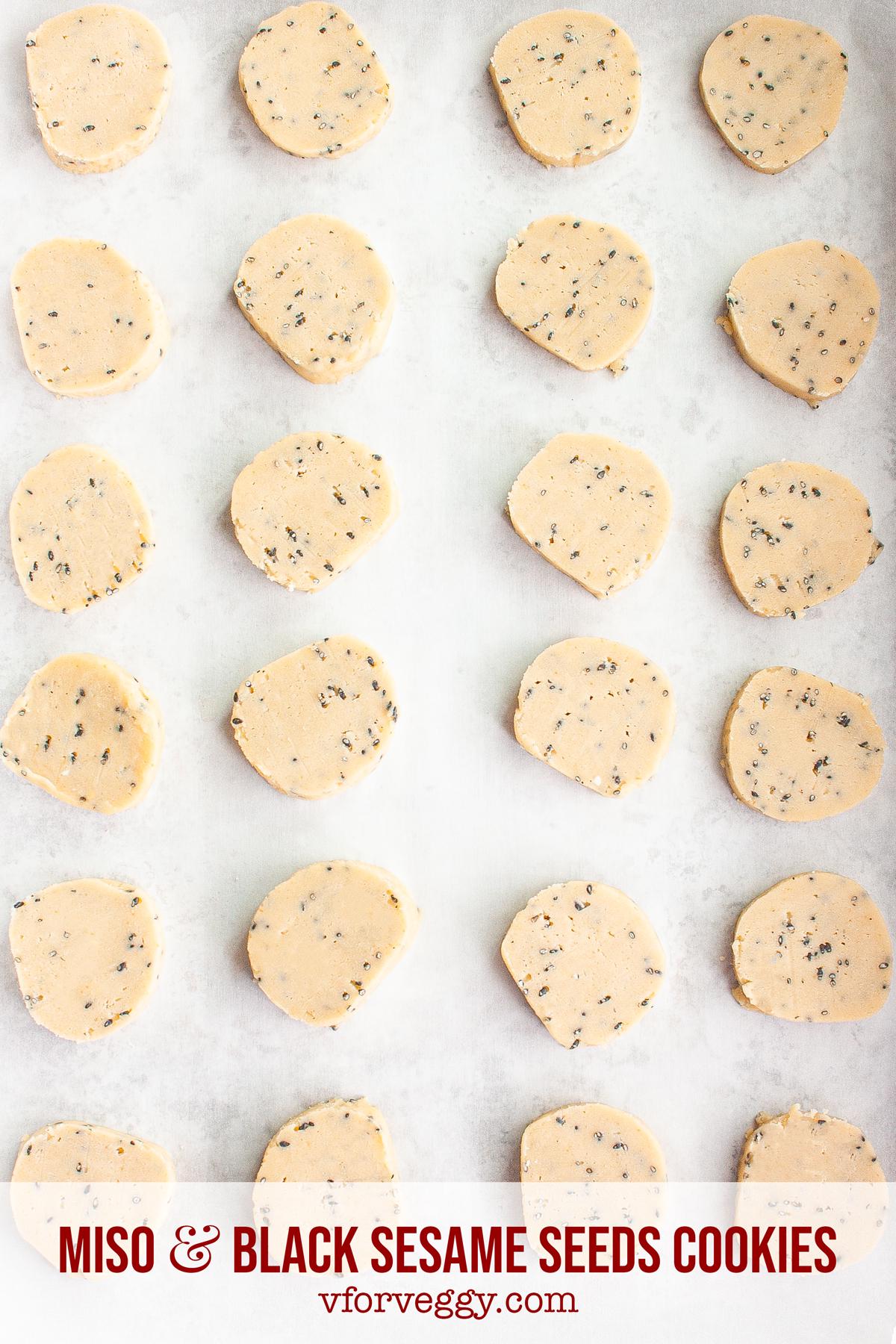 Bake until golden brown
How long you bake depends largely on how thick you cut the cookies. I cut mine to about 1/4" thick (~ 1/2 cm), and they are done after 25 minutes. Just be sure to start checking after 20 minutes, and simply eye ball it from there. My visual cue is to remove the cookies when I see the edges start to become browner.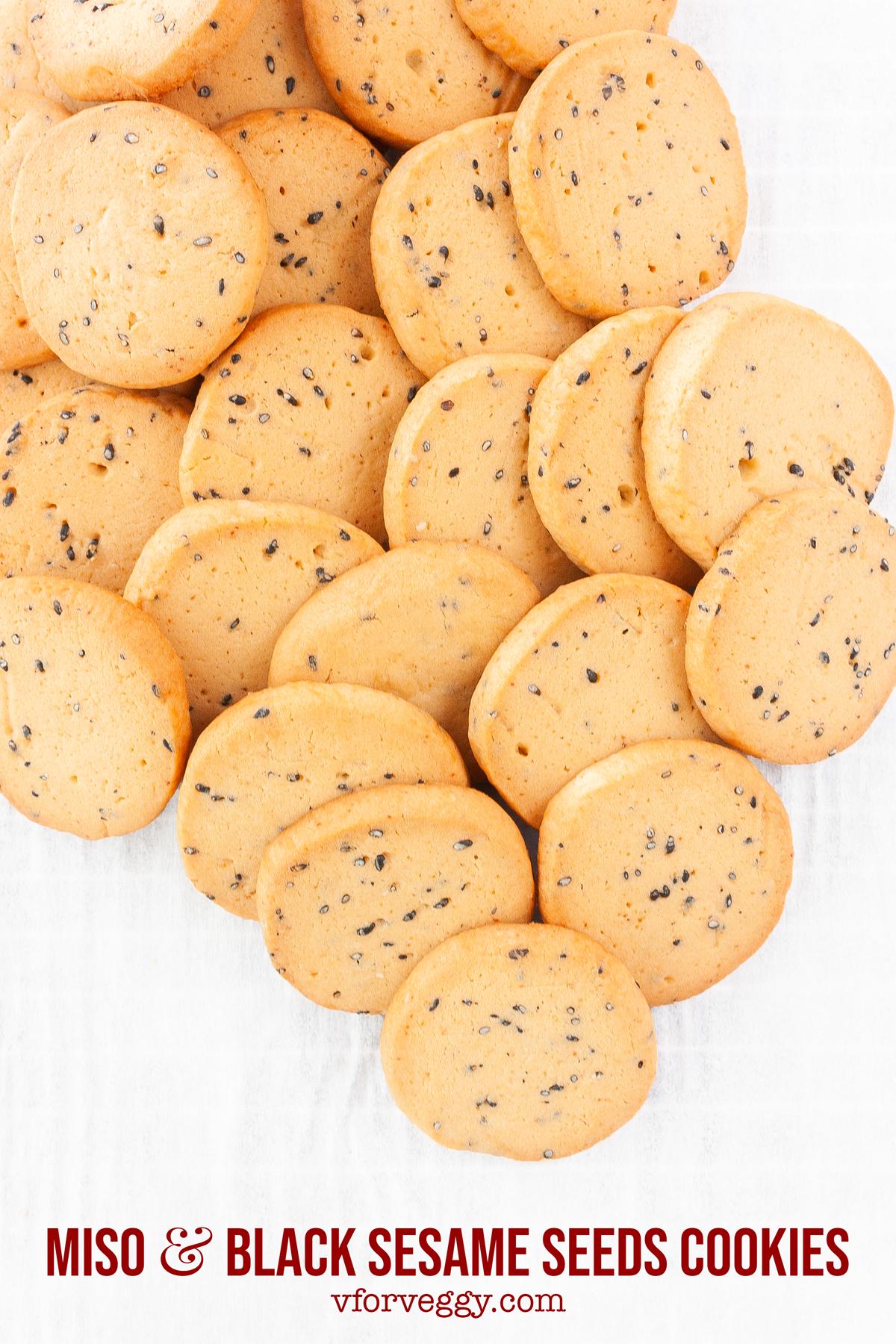 Chill first before storing
Like most cookies, these can last for at least a week in an airtight container. Just be extra sure to let the cookies cool completely on a wire rack before storing. Otherwise, they are not going to stay crispy nor fresh as long as they could have if you can be just a bit more patient. :)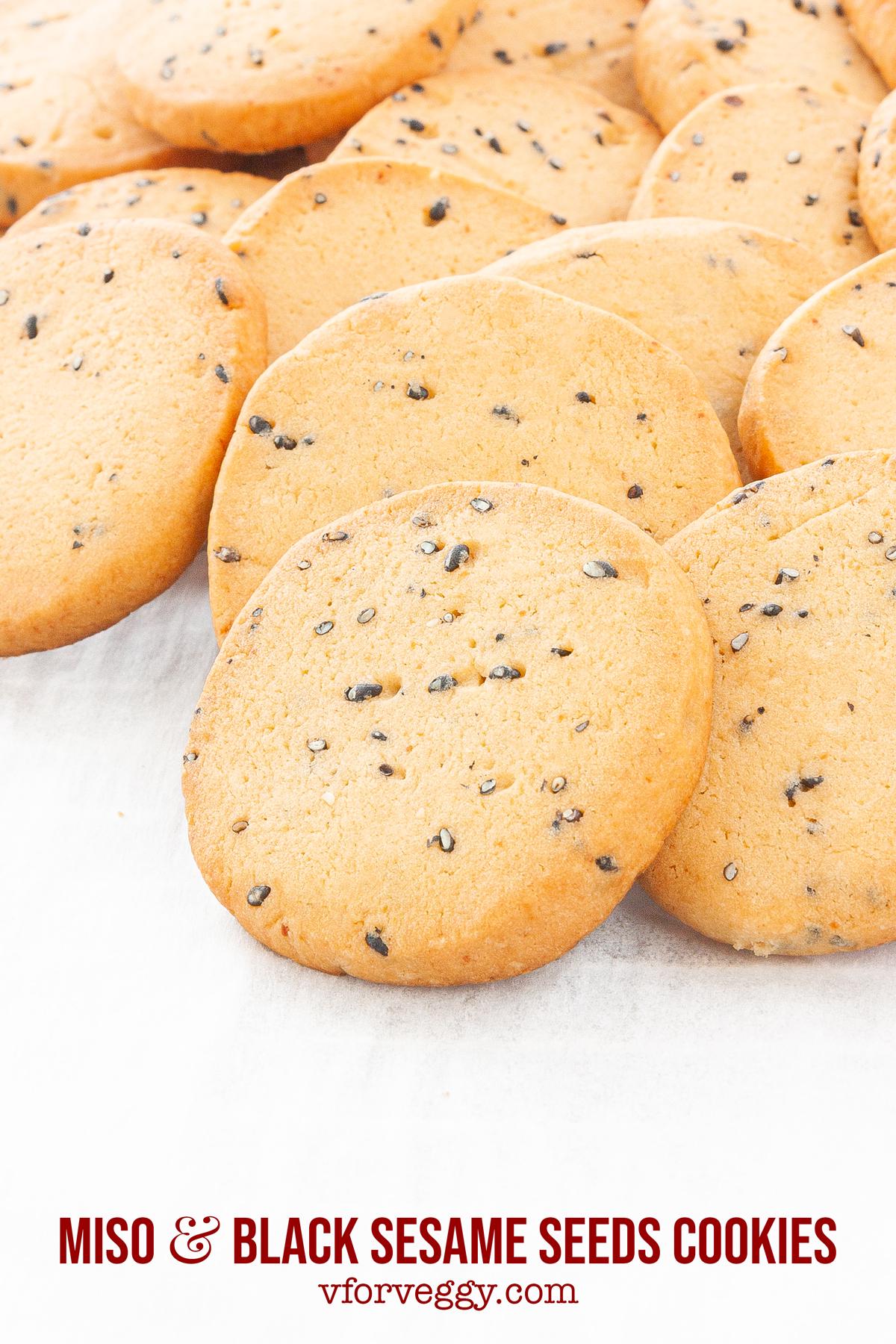 Miso & Black Sesame Seeds Cookies
5.0 from 9 reviews
Ingredients
1 stick (8 tablespoons) unsalted butter, softened and at room temperature
100 gram confectioners sugar
2 tablespoon miso paste (I use white, but you can use any kind)
1 egg
200 gram all-purpose flour
1 tablespoon black sesame seeds, toasted
Instructions
In a large mixing bowl, beat butter, sugar, and miso paste until pale and fluffy. Add egg, and beat until well mixed.
Add all-purpose flour and black sesame seeds. Beat again on lowest speed just until the dough comes together.
Transfer cookie dough on to a parchment paper. Gently shape into a 1.5" log (doesn't have to be exact). Rest the dough in the freezer for 30 minutes until firm enough to cut cleanly.
Preheat oven to 180 Celsius (350 Fahrenheit) and line a baking sheet with parchment paper.
Remove cookie dough from freezer, unwrap, and cut into equal 24 pieces. Each should be about 1/4 inch (or 1/2 cm) thick and arrange on the baking sheet. (*)
Bake for about 25 minutes, or until golden brown and the edges look darker.
Remove from oven, cool on a wire rack until room temperature. Store cookies in an airtight container for up to 1 week.
Notes
(*) The cookies don't expand much while baking. I use a half-sheet pan and arrange the cookies in 4x6 and none ends up touching each other.