Home / All Recipes / Chinese / Sesame Sauce Drizzled Bok Choy Stir Fry
Sesame Sauce Drizzled Bok Choy Stir Fry
When I grew up, bok choy made a regular appearance on the dining table. My Mom favorite recipe is bok choy stir fry with oyster sauce and garlic oil, and I am certain most Chinese will be familiar with this dish.
But life needs variety, so as delicious as that recipe is, if you are looking for something new and just as delicious, please give this sesame sauce drizzled bok choy stir_ fry_ a try.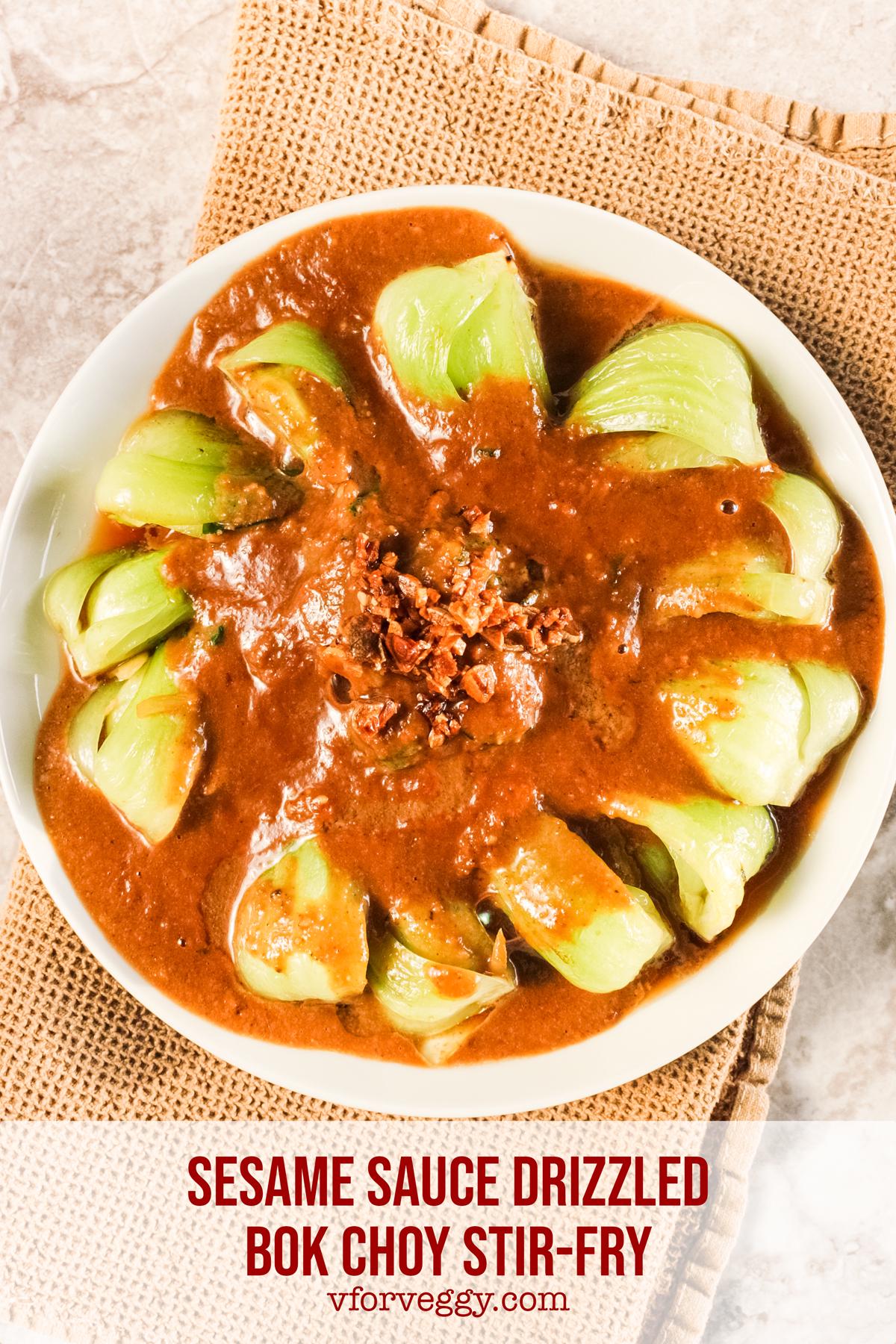 Toasted Sesame Seeds and Fried Garlic
This stir fry recipe is super simple, but you do need to have these two ingredients to make it scrumptious: toasted sesame seeds and fried garlic.
Both ingredients are commonly sold in Asian groceries, so you can safely skip making your own to safe some time.
That said, I truly believe the best sauce can only be achieved if you prepare your own toasted sesame seeds and fried garlic.
To toast sesame seeds, simply weigh the required amount, then dry fry on a frying pan until the seeds start to make popping sound.
To make fried garlic, simply minced some garlic and fry with oil until golden brown. Not too difficult right?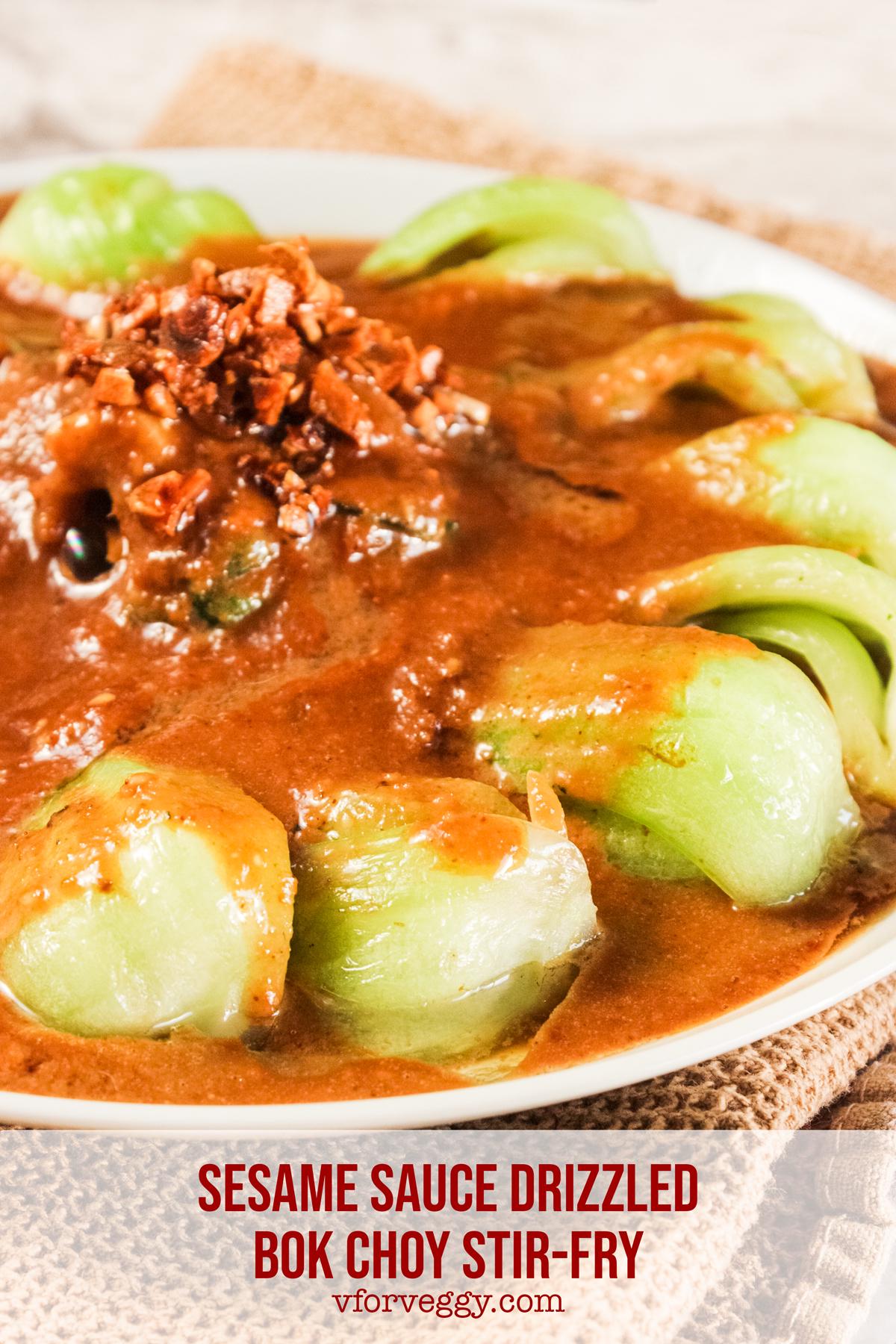 Sesame Sauce Drizzled Bok Choy Stir Fry
Ingredients
1 tablespoon oil
2 cloves garlic, minced
1 inch ginger, thinly sliced
300 gram baby bok choy, halved/quartered, washed and drained
1 tablespoon fried minced garlic for garnish (optional)
Sesame sauce
50 gram sesame seeds, toasted
1 tablespoon fried minced garlic
1 tablespoon sugar
2 tablespoon soy sauce
2 tablespoon sesame oil
6 tablespoon water
1 teaspoon chili oil (optional)
Instructions
Sesame sauce

In a food processor, puree together toasted sesame seeds, fried minced garlic, and sugar.
Transfer to a bowl, then mix together with the rest of the sesame sauce ingredients. Set aside

Bok choy stir fry

Heat oil over medium high heat in a large frying pan. Sauté garlic and ginger until fragrant, about 2 minutes.
Add bok choy to the pan, stir well, then cover the pan and cook for 2 minutes.
Remove the cover, the leafy dark green part of the bok choy should look fully wilted while the light green stems should still look quite firm.
Turn off heat and arrange on a serving plate.
Add sesame sauce to the frying pan and bring to a boil. Reduce heat and simmer for 3 minutes. Then drizzle the sauce over the arranged bok choy.
Garnish with some fried minced garlic and serve immediately.