Home / All Recipes / American / Spicy Jalapeno Cheddar Muffins
Spicy Jalapeno Cheddar Muffins
Summer is when I start thinking of road trips. Which usually ends up with what can I make to bring to said road trips. It has to come in single-serve portions, delicious, and quite filling. I think this spicy jalapeno cheddar muffins fit what I need and usually they get devoured happily during the long drive. :)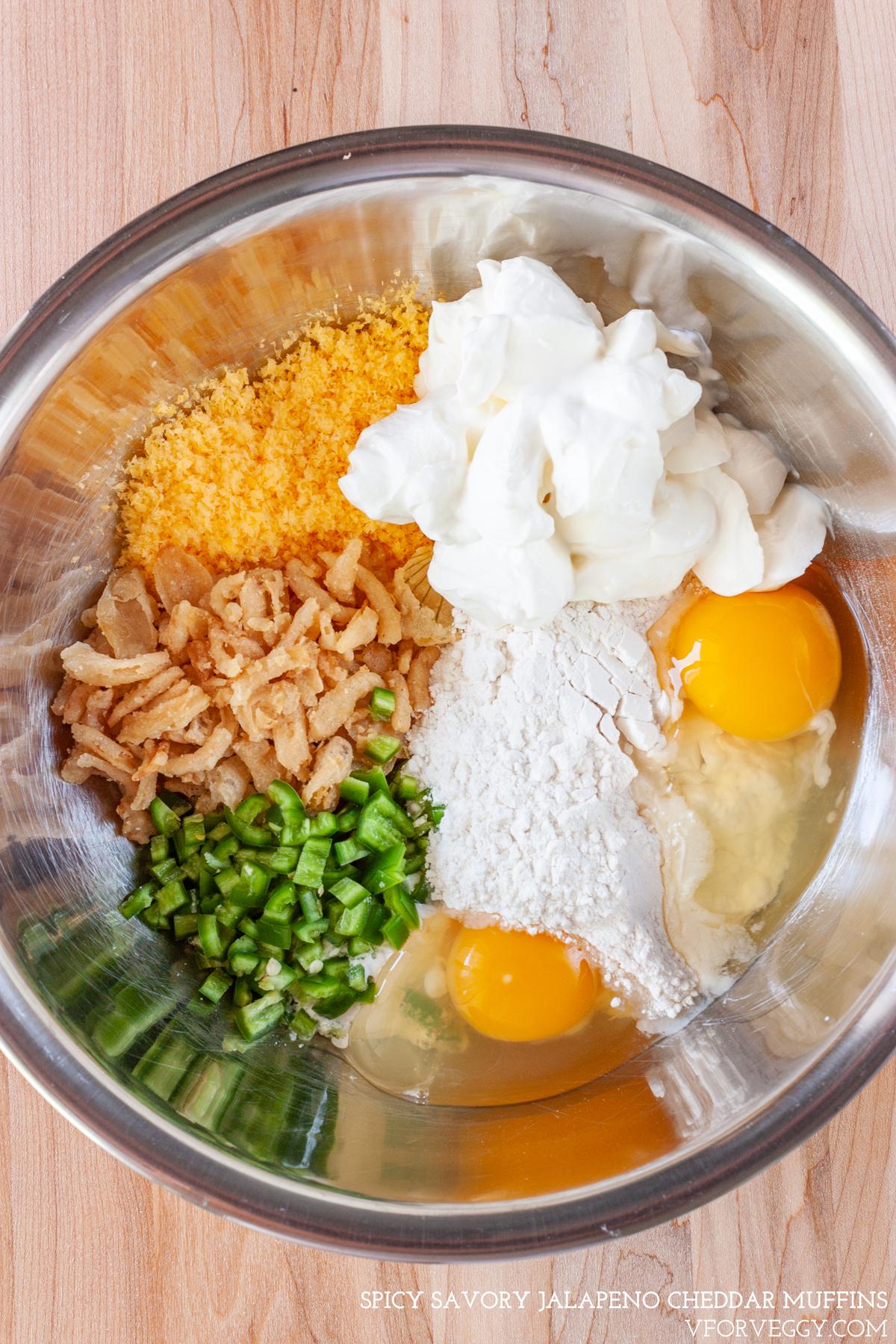 Remember, don't over mix!
This is a very low fuss and low maintenance recipe. It calls for one bowl, and you just dump all the ingredients, and grab a spatula or a spoon to stir. Done! As with any kind of muffins, don't over mix. I cannot stress this enough. Over mixing muffin batter = tough chewy muffins! So never, never, never over mix when making muffins.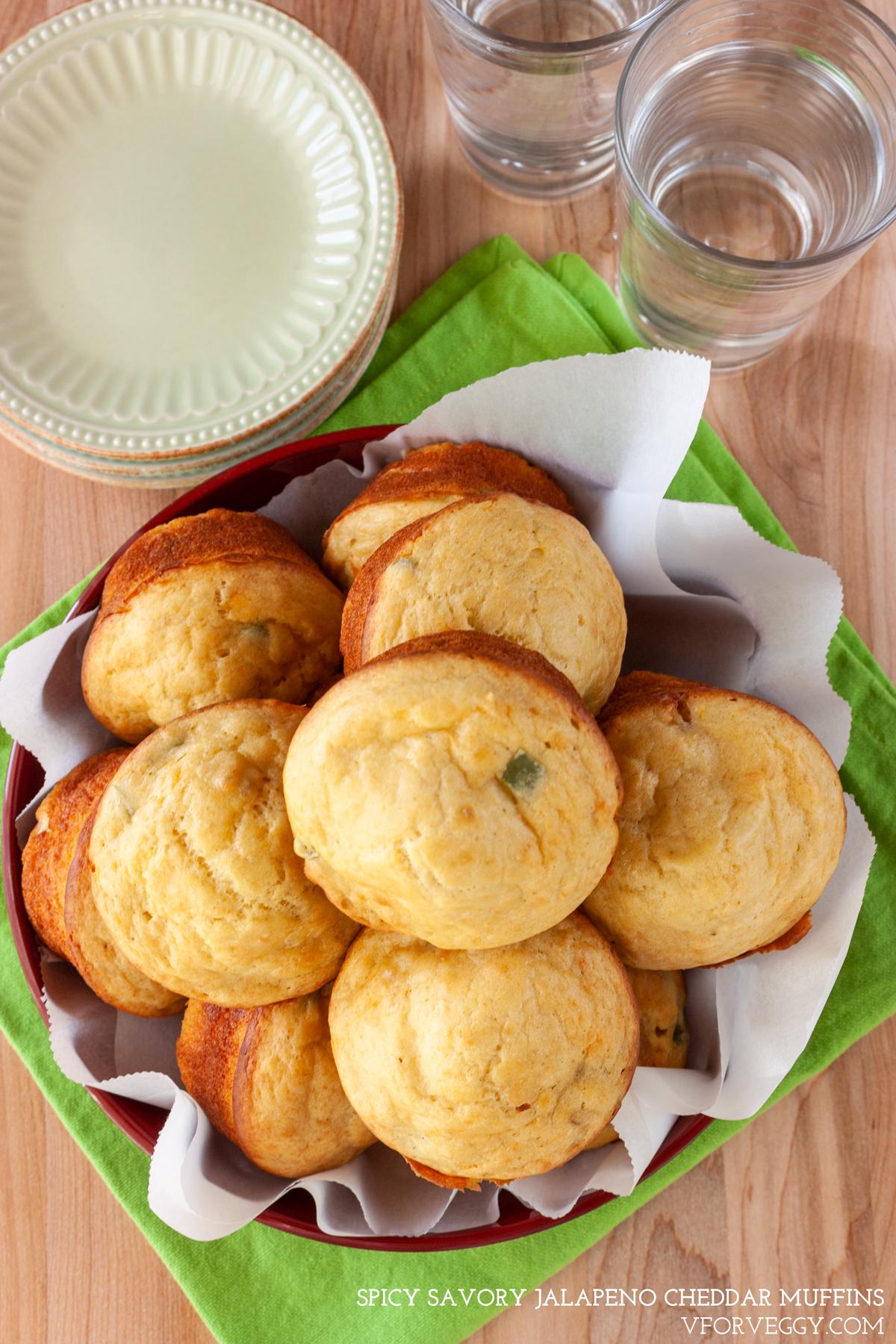 Muffin pan = 12 single serve portions
The great thing with savory muffins mean you automatically get single serve portions. For those of you who needs portion control, this is a great thing. And for others who are thinking more along snacks to bring along for road trips, this is just amazing. I usually just put the whole lot in an air-tight container, and simply pass it along when someone gets hungry and needs something before our next meal stop :)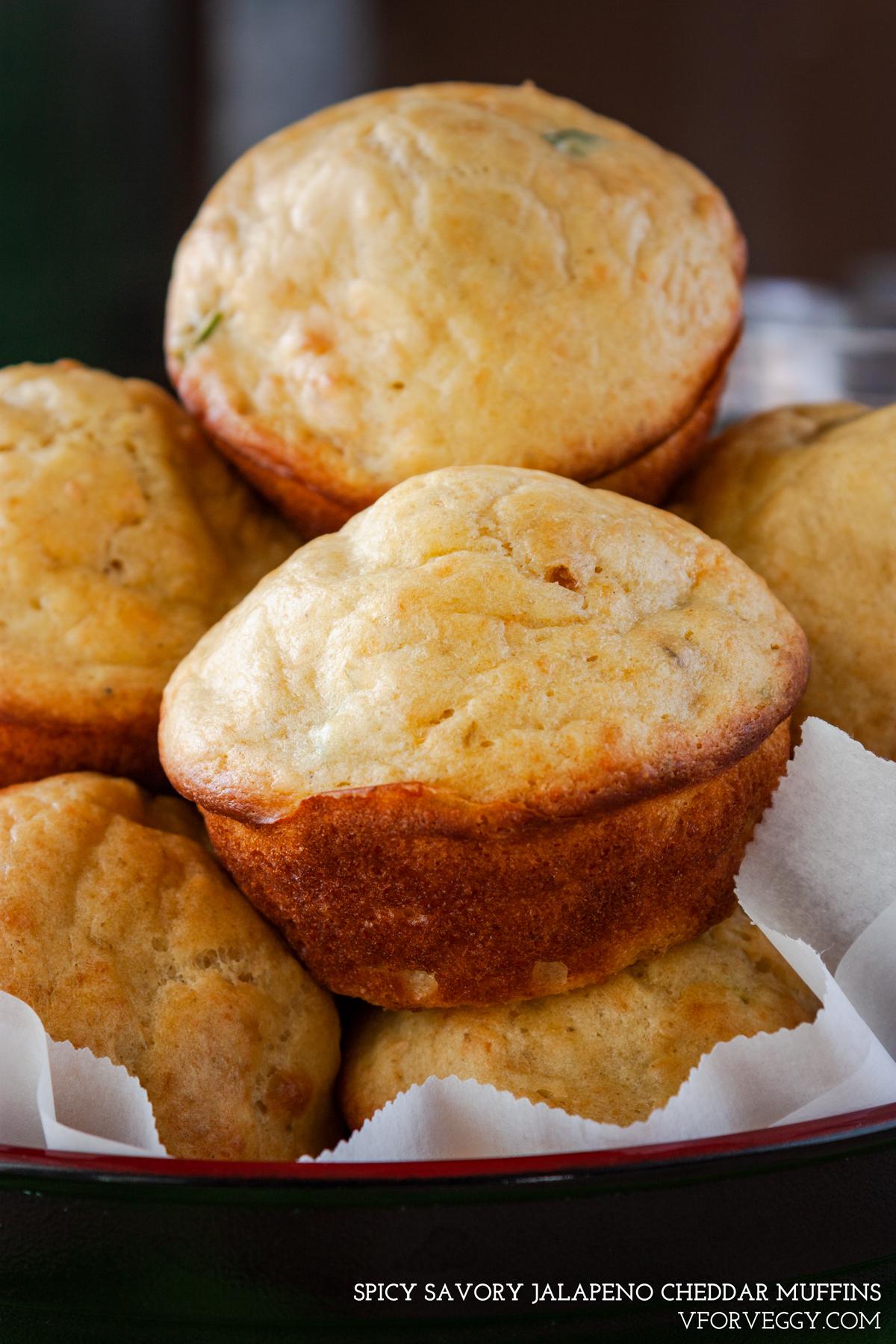 Make ahead and store any leftovers
If you store these spicy savory jalapeno cheddar muffins in an air-tight container and just put in your kitchen countertop, they can last for 2, and probably up to 3 days. If you need a longer storage, they can be frozen for up to 2 weeks.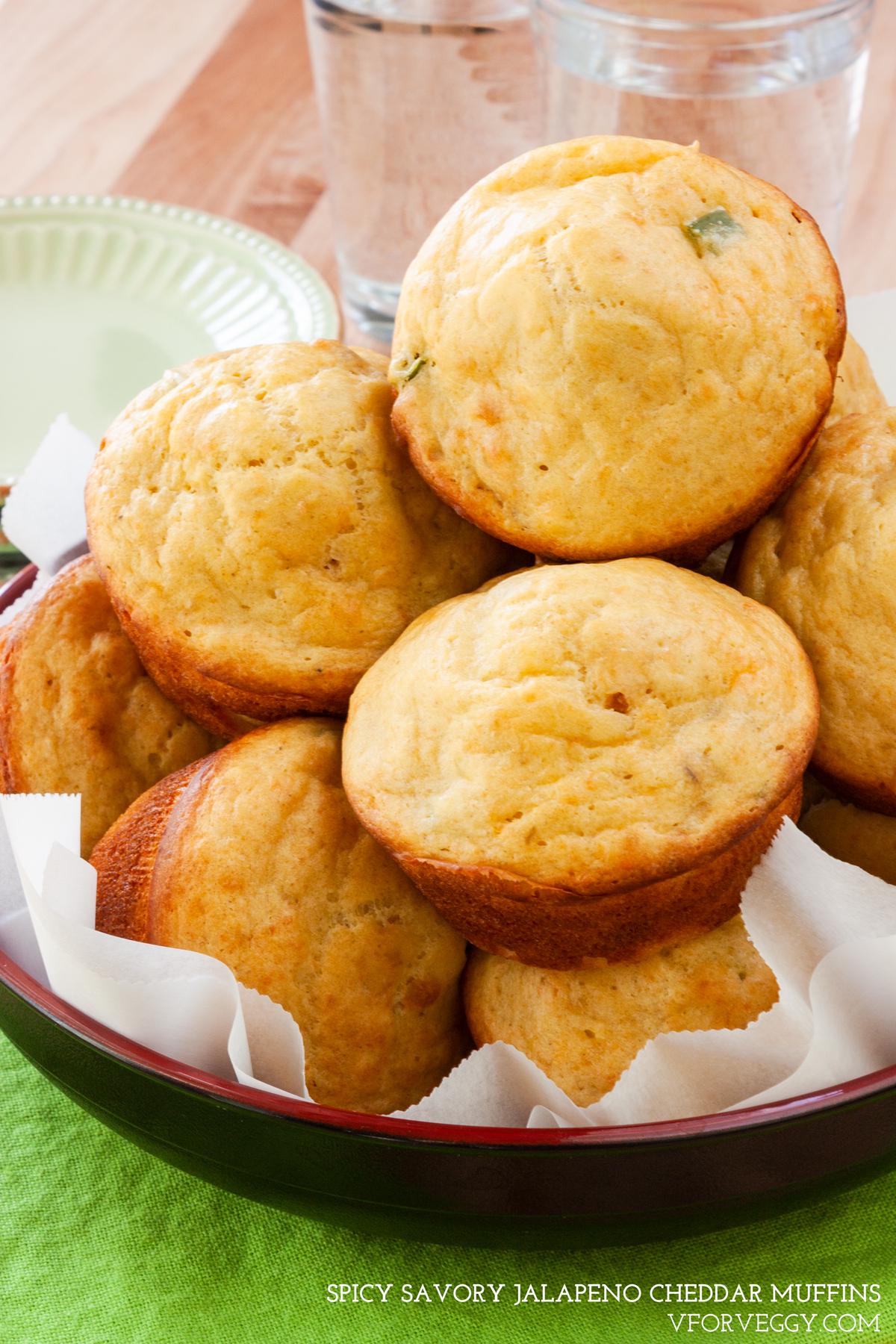 Spicy Jalapeno Cheddar Muffins
5.0 from 1 reviews
Ingredients
3/4 cup shredded cheddar cheese (I prefer sharp cheddar)
1/3 cup grated Parmesan (the ones sold in frozen section will always be superior)
1/2 cup fried onions (optional, but highly recommended)
1 cup self-rising flour (*)
2 teaspoon ground cumin
1/2 cup sour cream (or full-fat Greek yogurt)
2 eggs
2-4 jalapeno, seeded and diced
1/2 cup milk (any kind)
Instructions
Preheat oven to 400 Fahrenheit. Grease a standard 12 cups muffin pan.
Place all ingredients in a mixing bowl, and stir with a spatula/wooden spoon until just combined.
Scoop batter into muffin cup, each should be slightly shy of level.
Bake in the preheated oven for 20 minutes, or until golden brown, and a cake tester comes out clean.
Cool for 5-10 minutes in the pan, then remove and serve immediately.
Store any leftovers in an air-tight container for up to 2 days, or freeze for up to 2 weeks for longer storage.
Notes
(*) 1 cup self rising flour = 1 cup cake flour + 1 1/2 tablespoon baking powder + 1/4 teaspoon salt.
1 cup cake flour = 1 cup all purpose flour - 2 tablespoon all purpose flour + 2 tablespoon corn starch.